Don't Settle!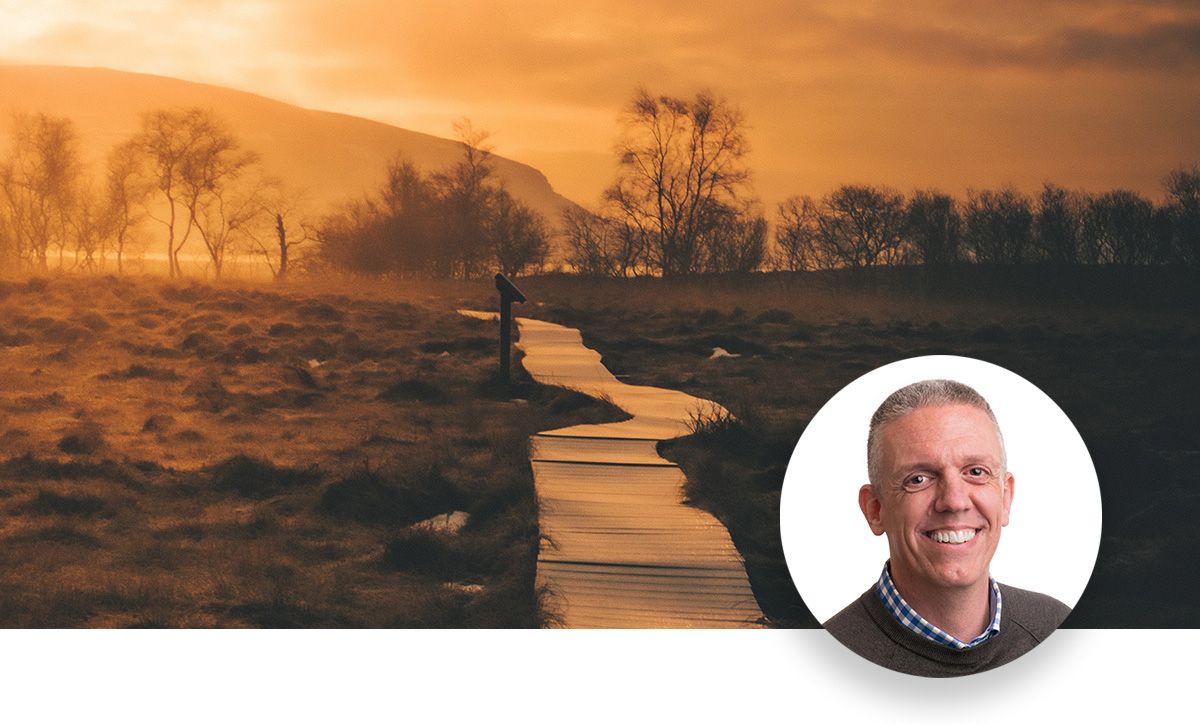 By Andy Taylor, International Director, December 2022
---
When Jesus met the blind man in Bethsaida (Mark 8:22-26), the first thing He did was take him out of the town, spit in his eyes and lay hands on him! Not normal ministry practice for sure! After doing this Jesus asked the man if he could see anything and the response was, 'I can see people, but they look like trees walking'.
Now, if you were previously blind, this would be a serious upgrade! But I wonder how many of us would settle with that. I mean, before the spit there was nothing, and now there is something. I can get around unaided and can see motion – maybe even a bit of colour. That has to be seen as a win, right? Would we settle there?
In the story, Jesus then lays His hands on him a second time, after which the man's sight was fully restored. Now, that is an upgrade for sure! But would we have missed it? Would we have settled for the first improvement and left it there? Would we have received the partial sight, even though full sight was on offer?
It's a challenge for us all to consider. Does God have more that He wants to show us of who He is and His mighty power in our lives, and the lives of the people around us? We believe He does, and we are trusting Him and hungering for more of His power here at Ellel in the lives of our guests who come through our doors in the coming year.
Now to him who is able to do far more abundantly than all that we ask or think, according to the power at work within us, to him be glory in the church and in Christ Jesus throughout all generations, forever and ever. Amen. (Ephesians 3:20-21)
For us here at Ellel and for you at home, let's remember these verses and 'ask big' of God so that we don't miss one thing He has for us. Whatever He does by His might power, all Glory goes to Him.
---