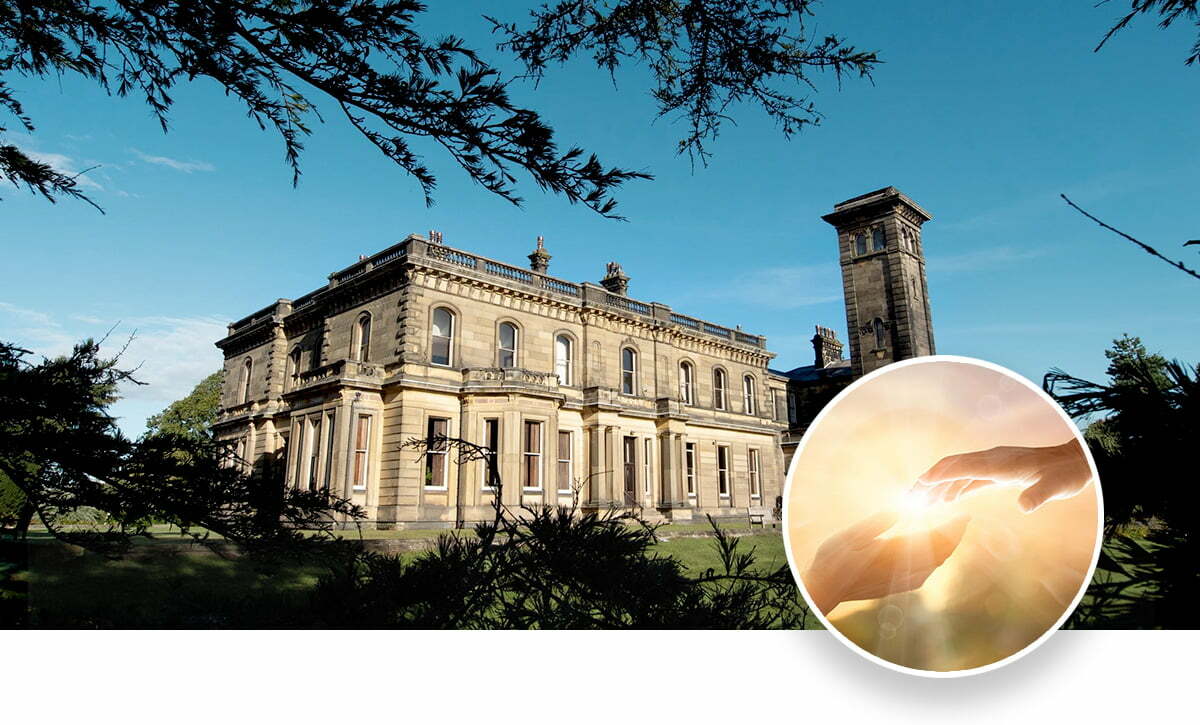 Ellel Grange has been buzzing this past year with all God has been doing. We have committed to praying earnestly before our events for deep life-changing encounters with God. It is so obvious to us that it is His work in the lives of His people! How faithfully He has touched, ministered, brought freedom and hope to so, so many. We ran nearly seventy events in 2022 –  that's a lot of lives impacted and a lot of opportunities for God to move!
One testimony from this year which really stood out came from a lady who had carried a burden for over 60 years. During the Retreat the Lord gently lifted from her a shame that wasn't hers as she shared with our Ministry Team something that had been kept hidden for nearly her whole life! This lady left rejoicing and praising the Lord at the new freedom she felt. What struck us was that over those 60 years of carrying this weight – how clearly this would have affected her relationship with God, her family, her sense of peace during hard times, her ability to serve the Lord. We rejoiced at the new freedom but it also planted a determination in us to reach the younger generation with the message that Jesus can heal the broken-hearted and set the captives free – TODAY! we don't have to wait and hold and carry those burdens our whole lives (Isaiah 61).
We feel passionately that this generation need strengthening
With this on our hearts, in February 2022 we dived into a new weekend course for 20s and 30s called Digging Deep. We halved the price a weekend event would normally cost and prayed the Lord would bring people together – breaking the loneliness and isolation that is rampant in this age group. Praise the Lord – He did! Ellel Grange was alive with energy from a generation who only care about authenticity in a world so opposed to Christianity. We feel passionately that this generation need strengthening and equipping and we hear God asking us to play our part in preparing His people for the times ahead. We have more Digging Deep weekends coming up in 2023 and a new free evening called "Rooted" for 18–30-year-olds to have fellowship, worship and to be inspired to grow together in the living God.
It's been on our hearts for a long time to build relationships with other churches and ministries around the UK, so it was a joy to hold a one-day Healing Retreat for a group from The Message Trust in Manchester. There are many local churches we have been meeting with to share hearts, and we have enjoyed hosting leadership away-days for groups from Mercy UK and Preston Minster. How brilliant to be connected to such great groups of people!
we don't want anyone to be restricted from receiving an encounter with God
Our financial needs continue to keep us on our knees, but we refuse to limit what we do to only those things we can afford! With this in mind we, have been putting on as many free events as we can make happen. With free Reflect Days, open afternoons, teaching days and our regular healing retreats we don't want anyone to be restricted from receiving an encounter with God. The Good News is the good news we all need in this broken world! From 2023 we will be having monthly Coffee and Cake mornings to provide a warm, welcoming space for people to escape from the pressures of life. As we make everyone welcome and just share and chat with them, the team have a prayer mission that each one who comes through our doors will receive a touch from Jesus (whether they know it or not!).
Thank you
We want to say a massive thank you to all of you who pray and give to support Ellel in the work He is calling us to. Your giving is literally changing lives and bringing hope where there has been despair. Each week we hear of something God has been doing in the hearts of our guests. Here are just are few that we have recently received…
Testimonies
"Ellel Grange is a place of peace and serenity for me, since going there God has helped me let go of some deep wounds from my childhood. It's a safe place with safe people, where I can explore and dig deep and let God's love do the work in my heart. I always feel uplifted and loved after I have spent some time at Ellel. It's a place where I can leave the world behind for a few days and just experience Gods love, peace, joy and fellowship. Ellel has been a big part of my healing journey. I am grateful it exists."
—Mary-Ann
"Ellel Grange has been a real blessing for me and my wife. The teachings are very sound and broken down in a way that makes the scriptures very applicable to everyday life and the many challenges faced in the Christian walk. I would and have suggested Ellel Grange to my friends, it's definitely Holy Spirit inspired, and I thank our Father in heaven for the good work that they do there and pray he continues to sustain them, provide for them and work through them."
—Cameron
"Being sponsored to attend Explore A at Ellel Grange was such an amazing provision from the Lord at just the time when I needed it. After the breakdown of my marriage I was struggling and didn't know how I was going to face the year ahead. Being on Explore for just a few months now has helped me so much already, it has given me hope for the future when I thought that all hope was gone. Each month I look forward to experiencing what the Lord is doing through this amazing course. I am so thankful to be a part of it."
—Melissa
"God has used Ellel Ministries and the courses here to bring me to a place where I had the opportunity to connect with Him at a deeper and more personal level than ever before. Here I encountered God and His presence in a powerful and new way from the moment I walked through the door and this continued with God surprising me every single time. God used the amazing people here to be a great blessing in my journey and time here where I experienced a true freedom, healing, deliverance and restoration in my heart, mind, body and spirit in a season in my life when I needed the most. I am so thankful I was able to also benefit of great teachings and equipment for ministry in the future that helped me to be confident in ministering and praying for others too to come to a real understanding of their true identity in Christ and to experience His presence and touch in their lives."
—Ana