As we look back over 2022, we are amazed at what God has been doing in people's lives here at Glyndley Manor. We began the year with the God-given words 'consolidate' and 'unity' which have proven to be key to what God is doing in and through our team and the guests on our events. Many of our guests have strengthened and grown in their relationship with God (to consolidate) while others have desired unity within themselves, with God and others, leading to profound healing and restoration.
In February, Glyndley Manor celebrated its 30th birthday, which was a weekend remembering and giving thanks to God in all He has done over the past thirty years. We had the privilege of hearing Peter and Fiona Horrobin speak via Zoom (sadly unable to travel due to illness) where we heard how the ministry began to expand and how Glyndley Manor has been a significant part of the growth and establishment of other centres across the world. We ended the weekend with some fun and games and a pertinent drama featuring the characters of Winnie the Pooh – it was a good reminder of how far we have come!
Explore courses have been key in making disciples of Jesus
This year we have been blessed by having many new guests coming on our courses. Explore courses have been key in making disciples of Jesus, and it has been a real delight to see them grow and be transformed. It shows the real benefit of guests coming over a longer period of time to connect with God through the teaching, reflection times and ministry. The Restoration weeks, Healing Weekends and Getting to the Root of the Problem have been very well attended and some of the testimonies of how God has met with some of the guests have been outstanding. Here are just a few of the testimonies that have come in:
"I came completely broken hearted and I'm leaving incredibly free having experienced some deep healing.
The weekend has been exceptional and I've now signed up for the explore course."
"This week I have stepped out & allowed myself to be a child… using paint on my feet, which felt a bit ridiculous, as I didn't do this as a child…  and I prayed for the joy of the Lord… tears & laughter came… I feel set free of all abandonment from my childhood, God is faithful, so so good".
We welcomed 21 guests from 10 different nations.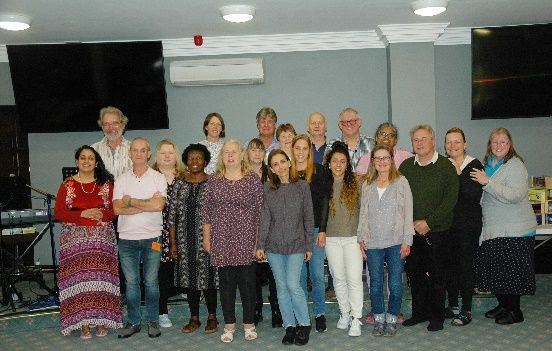 Another highlight this year was Transform – Ellel's first and longest retreat at 3-weeks long. We welcomed 21 guests from 10 different nations. The retreat was a learning curve for the guests as well as the team. However, what God did in the guests' lives was truly amazing, here is one of many testimonies given:
"I came to the retreat not knowing what to expect, because I haven't been on a retreat before. Over the 3-weeks, God has been working in me on lots of issues that have come to mind over this time. Some of those were evidently root issues and I have already seen the results of freedom outworking in me. Being able to be and learn with other believers from around the world has been a priceless experience".
Over the year we have welcomed ten different ministries to come
We have also welcomed many other ministries to come, stay in the cottages and the Manor House to mix and eat with our guests and the team. This has helped bridge the gap between what Ellel Ministries does and the local church and other Christian organisations. Over the year we have welcomed ten different ministries to come and use and stay at the Manor and the cottages. One of the larger ministries was TROTB ministries where 80 guests came for 11 days. This was a very busy time, but equally rewarding. We already have many requests for 2023.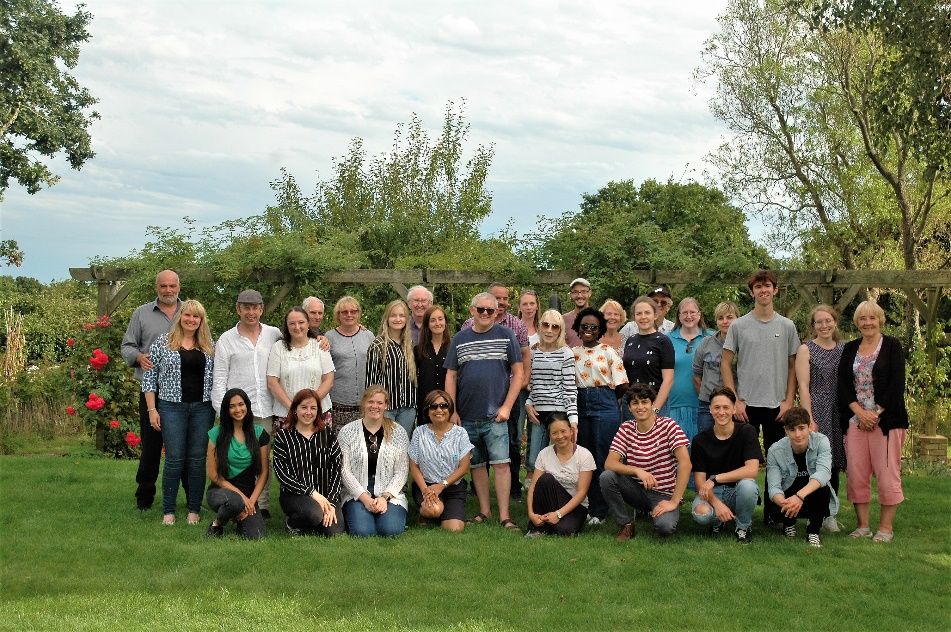 We would like to give thanks to all the teachers and ministry team for all they give and do to help the team here at Glyndley Manor, as well as those who give financially – we could not do what we do without this support.
We are excited how God will lead us in 2023, to see His Kingdom advancing and to welcome the body of Christ through our doors. May God bless you over the Christmas season and see you all in 2023.
Robert, Irma (Glyndley Directors) and the team.