Handover of Ellel Leadership
---
One of the most significant moments of our recent International Leaders Conference at Pierrepont was the handing over of the role of International Director from Peter Horrobin to Andy Taylor.
The evening before the handover there was a special time to express thanks to Peter and Fiona for their many years of faithful service to the Lord and their pioneering leadership of the ministry. We had a precious time with them, reminiscing and thanking God for all the adventures of faith and His abundant faithfulness.
Then, on Sunday 3rd April, the day came for the official handover. Peter and Fiona and the Executive Leadership anointed and prayed Andy and Cath into their new roles (with Cath alongside Andy as Assistant International Director). It was a hugely significant time. As Peter handed Andy a beautiful cut-glass horn he received in 1997 from a church in Kiev, Ukraine to symbolise a new anointing on the work of Ellel for the coming days, it was clear to us all that we are heading into new days as a ministry but that we step out with our eyes fixed firmly on the Lord for His way ahead.
we step out with our eyes fixed firmly on the Lord
Peter and Fiona and others who have stepped down in retirement from the leading of Ellel will continue to walk closely with the Executive. They will make up a newly-formed group called the "Elders' Fellowship" which will pray for and support the work and leaders in the days to come. Peter and Fiona will continue to be a big part of all Ellel does and will continue to teach and write books as the Lord leads them.
These are the beginnings of new days for the ministry but we are confident that the work is in safe hands and most importantly that God will lead us forward.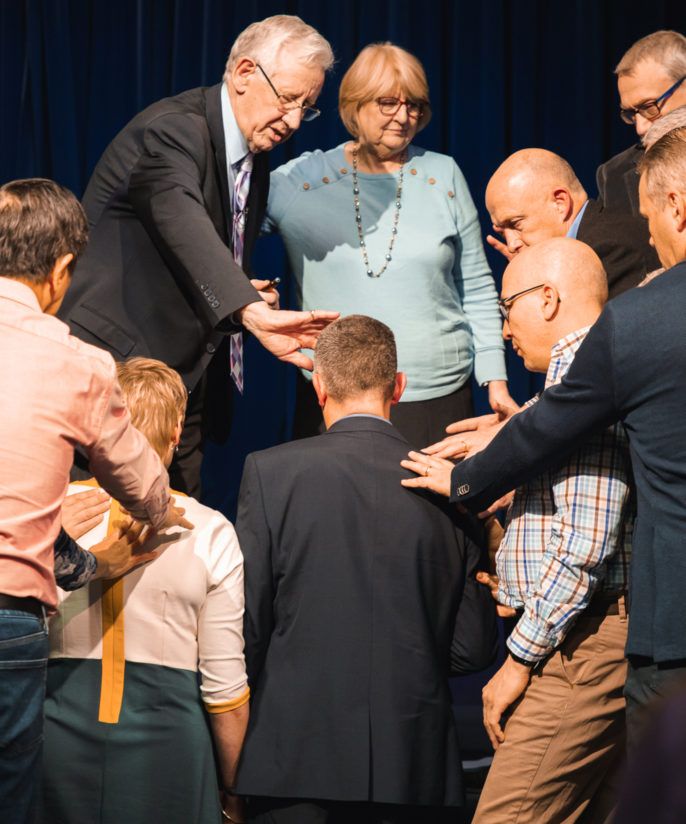 Handover Ceremony Image Gallery
Peter Horrobin and Ellel's Executive Leadership anointing Andy & Cath Taylor into their international role
Peter & Fiona Horrobin released through prayer from their leadership role with Ellel Ministries
Praying for Fiona Horrobin's release from the Executive leadership of Ellel Ministries.
Peter presenting the Horn of Kiev to Andy and Cath Taylor, given to the ministry as a symbol of anointing.
Nykolay Zagoruiko (right), leader at Ellel Pierrepont, is from Kiev, Ukraine, and was at the original meeting in Kiev when the "Horn of Kiev" was first passed to Peter Horrobin.
Handover complete, as Ellel's International leadership transitions from Peter Horrobin to Andy Taylor!
Derek and Beryl Puffet are released from the Executive Leadership and Directorship of Ellel South Africa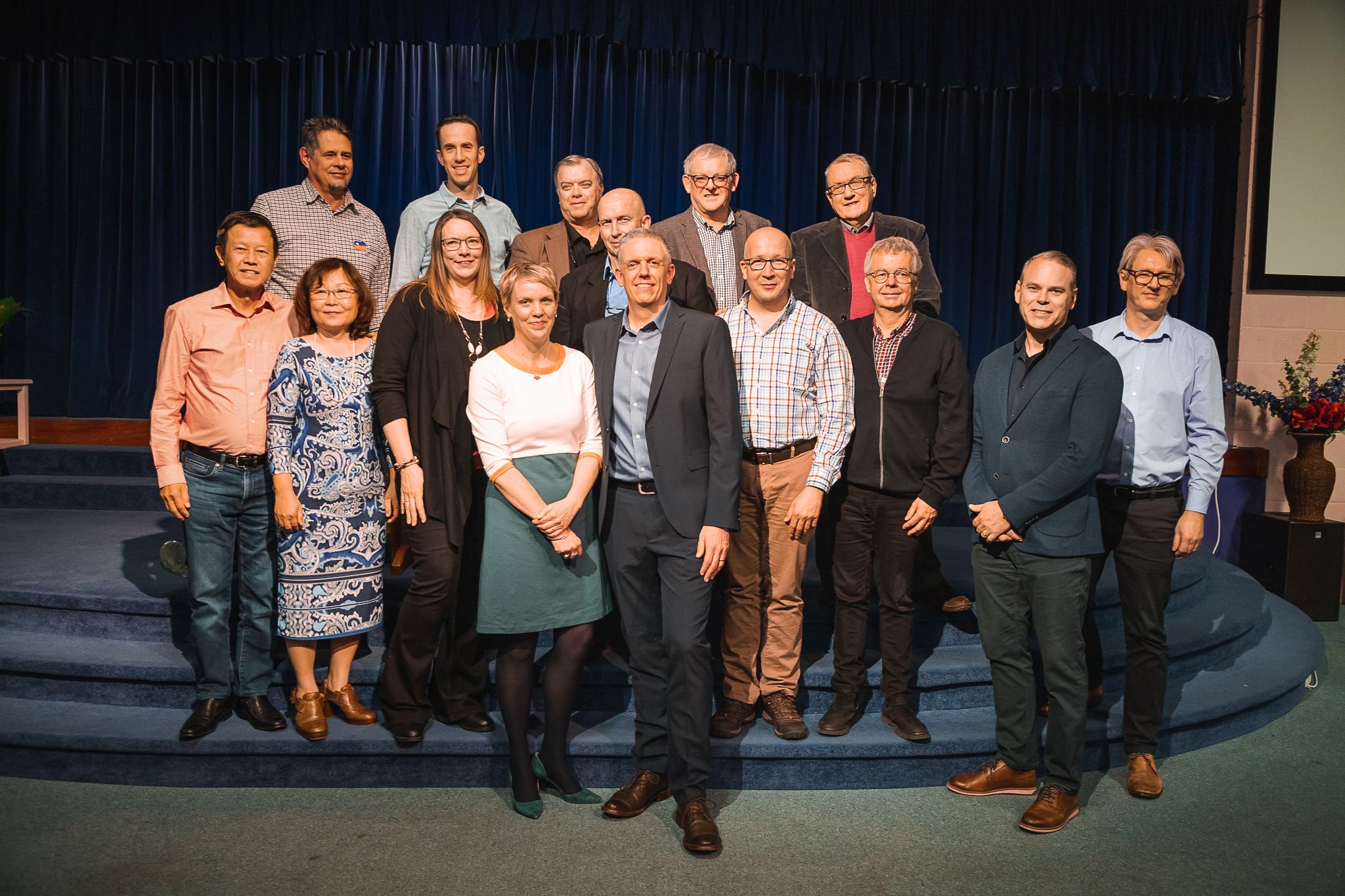 Ellel's 2022 Executive Leadership
Front:
Andy & Cath Taylor (International Director & Assistant International Director, UK Directors and Ellel Grange Directors)
Second Row (left to right):
Titus & Esther Soo (Directors of Ellel Singapore and Regional Directors of South East Asia),
Lindsey Hanekom (Director of Ministry Practice)
Paul Ryan (Director of Ellel Australia and Regional Director of Australia Pacific)
Tamas Kovacs (Director of Ellel Hungary and Regional Director of Eastern Europe)
Patrick Chambron (Director of Ellel France and Regional Director of Western Europe)
Kent Bandy (Director of Ellel Canada Ontario and Regional Director of Canada)
Paul Stanier (Director of Communications)

Back Row (left to right):
Herman Redelinghuys (Director of Ellel South Africa, Pretoria and Regional Director of Africa)
Peter Brokaar (Director of Ellel Scotland)
Matt Moore (Director of Ellel USA and Regional Director of the Caribbean and South America)
Robert Steele (Director of Ellel Glyndley Manor, UK)
Roger Pook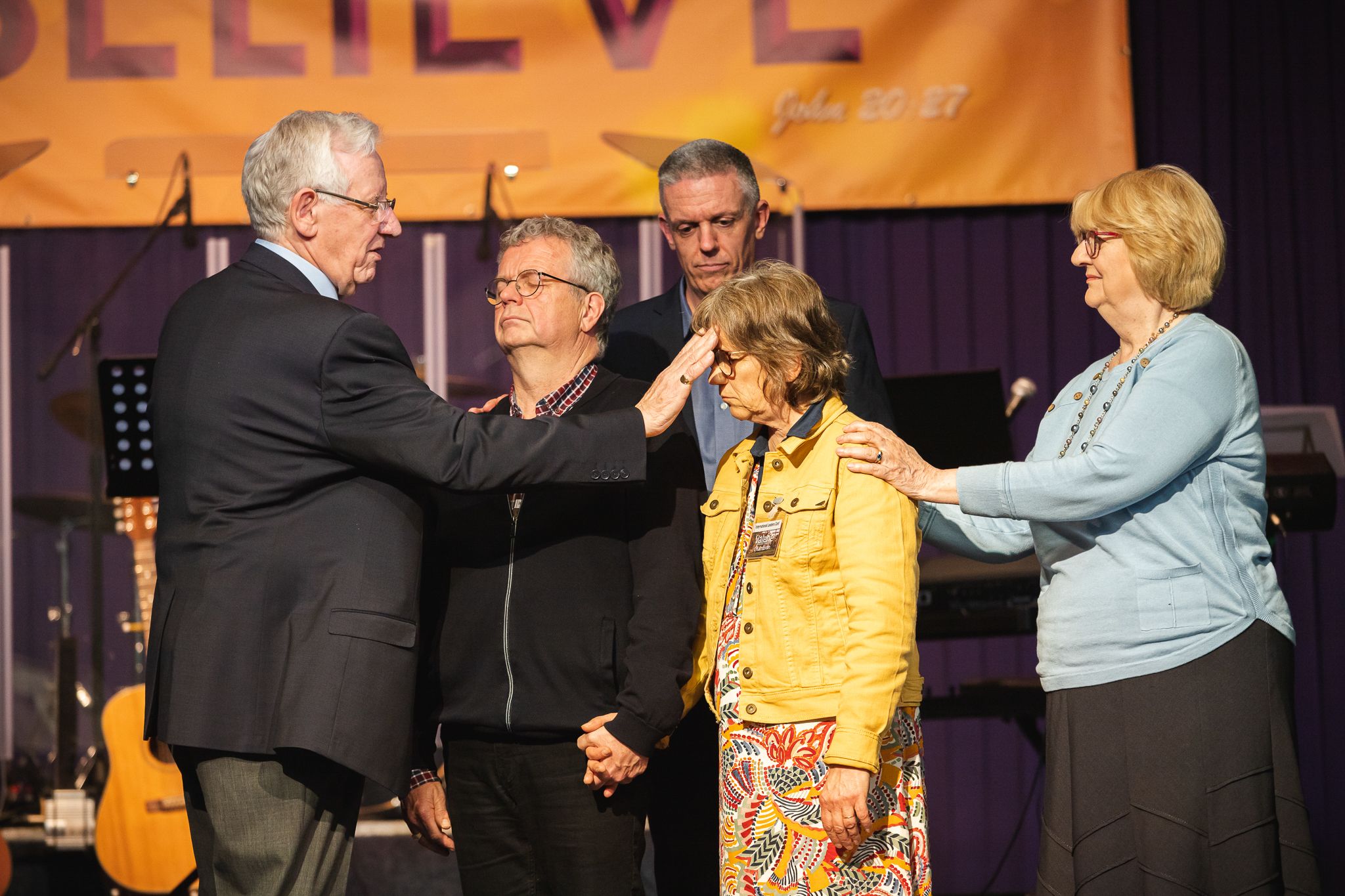 Patrick & Valerie anointed for the role of Regional Director of Western Europe.
Thanksgiving for Peter & Fiona Horrobin, for their lifetime service with Ellel Ministries.
Presented with a book of collected testimonies of "Lives Changed"