The Lord continues his miracles, following the earlier remarkable donation of $1,000,000 to purchase land in Florida. A further $500,000 has been raised for the building stage of the project, which will become a major Ellel hub within the USA for training, ministry and discipleship, and we believe will also become a strategic place of refuge. You can view a video that shares the full vision and needs of the project.
The following testimony from Ellel USA sums up all that we stand for, as we push back the darkness in people's lives:
Thank you and your team for being so instrumental in my walk. The Ellel team have fought for me and alongside me through some dark times. When my trust in people was buried, underground, and measuring in the negative, you were all there. Saying thank you seems so trivial and trite . . .  I may be lacking written or audible words, but my heart swells with emotion and gratitude that can't be measured or even expressed in a tangible way. I know God crossed my path with Ellel, and He has done miraculous things in me . . . I know this darkest of times I've experienced so far in my life will be met with the deepest love, the strongest trust, and the complete healing that can only be found in Abba. So, thank you.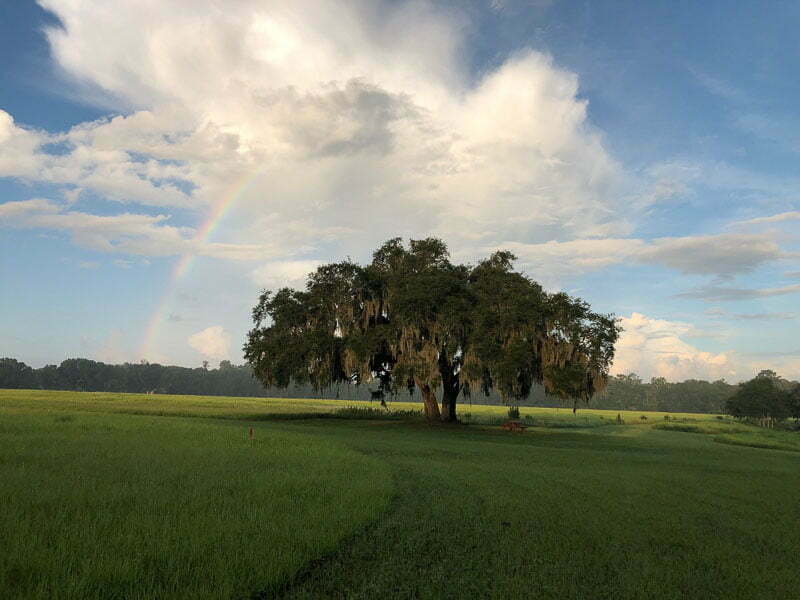 The expansive land, provided by God through a miraculous donation, and now owned by Ellel USA. This tree, sitting centrally on the land, has been the place of many intercessions for the future vision of the work.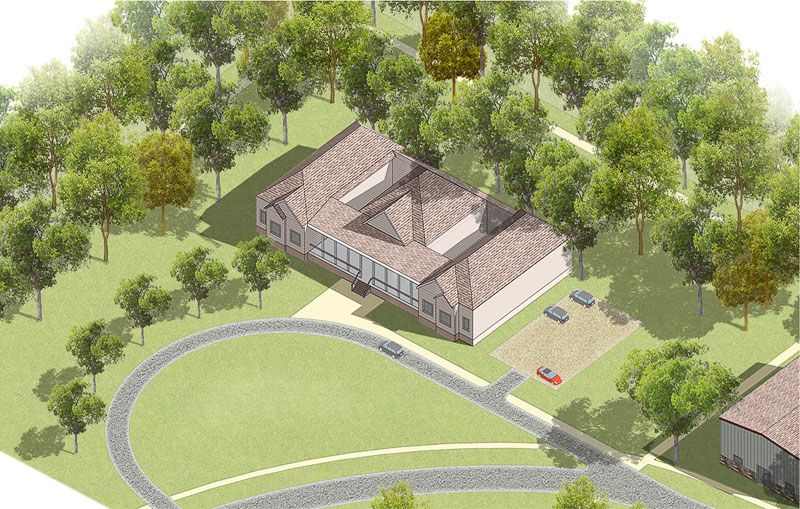 One of the building plans for Ellel USA, that still requires serious funding for this amazing vision.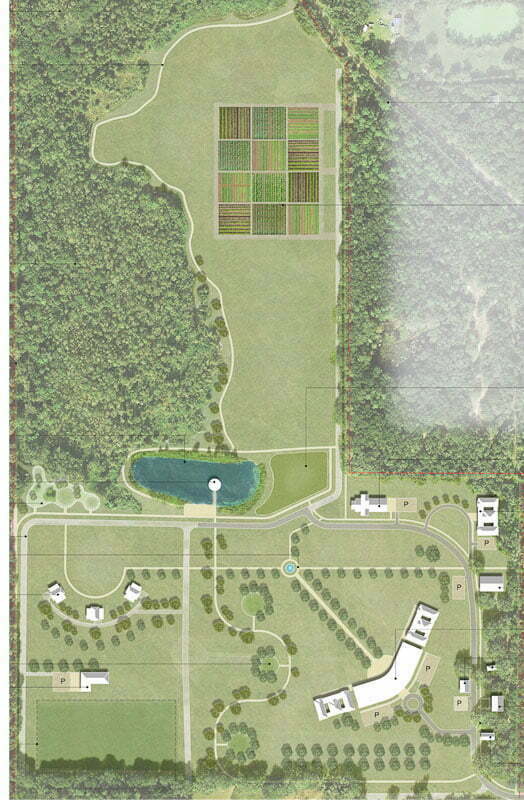 This shows the full expanse of our land at Ellel USA, Florida, and the extraordinary potential of being a place for healing, restoration, powerful discipleship training, mission training and a place of safety and refuge.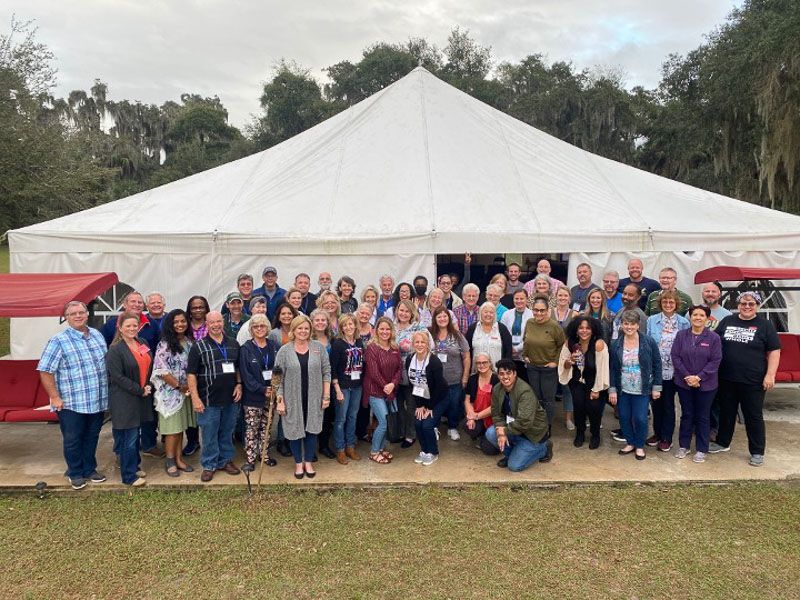 The marquee is used for Ellel's meetings and courses, such as Explore, in the absence of a large enough building facility, but is the beginning of all God intends for Ellel USA.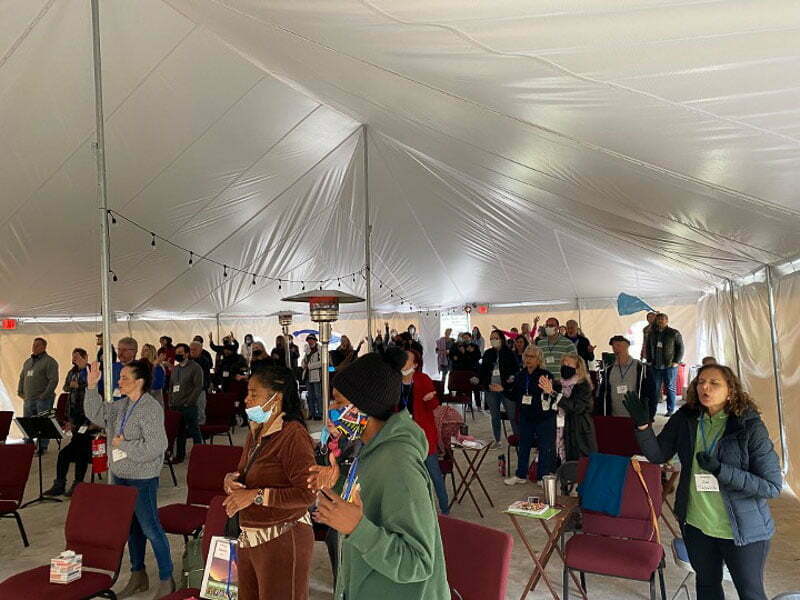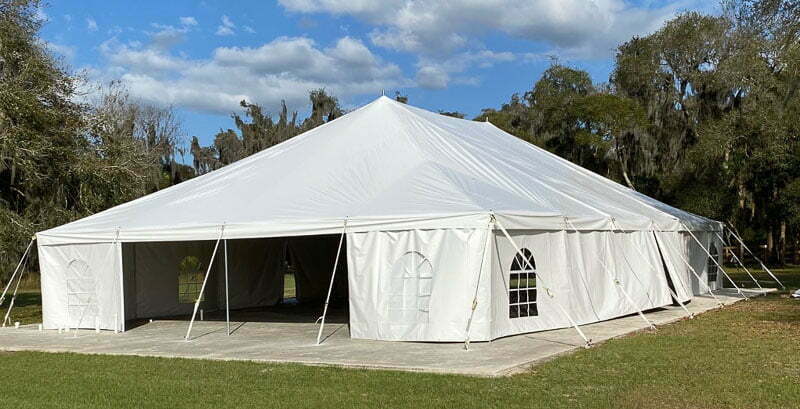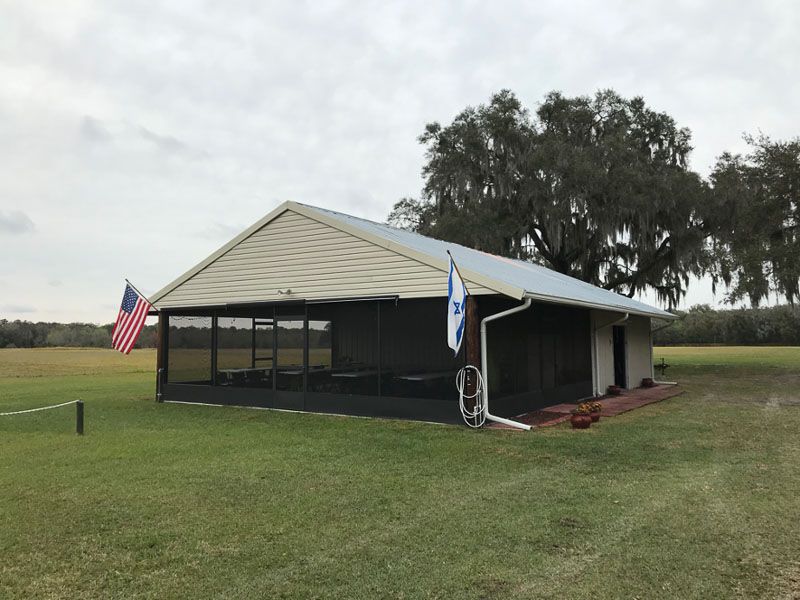 Coffee and dining area facility, with also utility storage on the side. This image shows the expanse of land behind.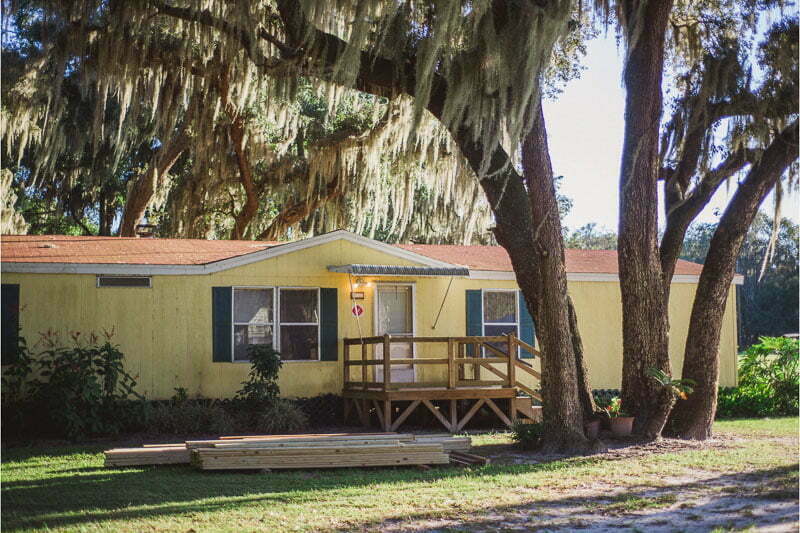 Ellel USA's meeting room building. It's a modest space that holds very small meetings, especially for team and small prayer and worship events.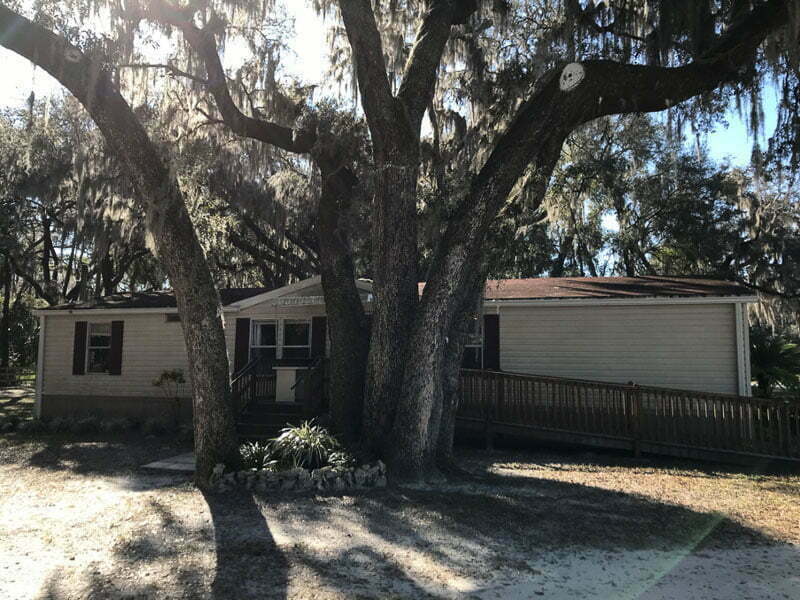 This is Ellel USA's office facility with small bookshop. It's a separate building to the meeting room facility.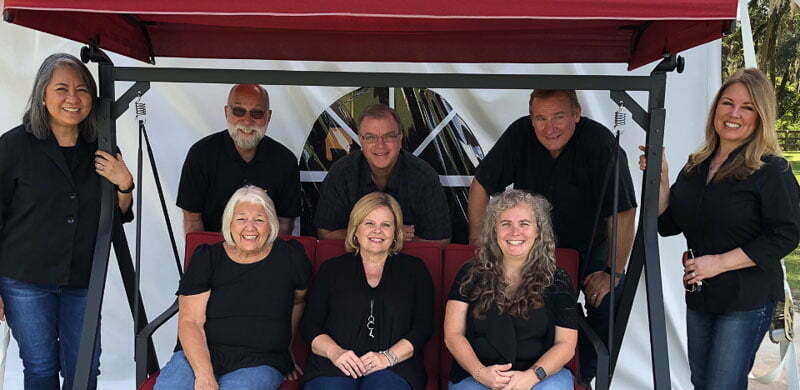 The Ellel USA team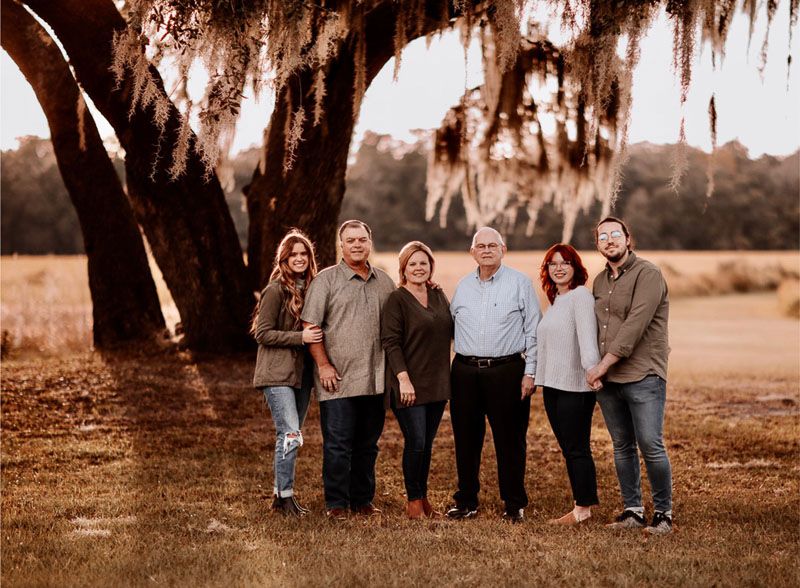 Matt and Becky Moore (centre left couple) are Ellel's USA's directors, with his family.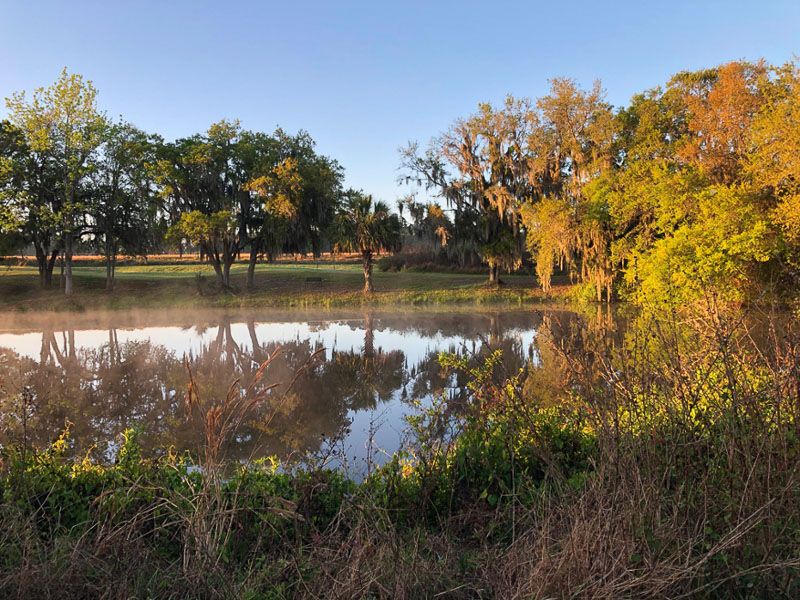 The land has a beautiful pond (watch out for alligators!)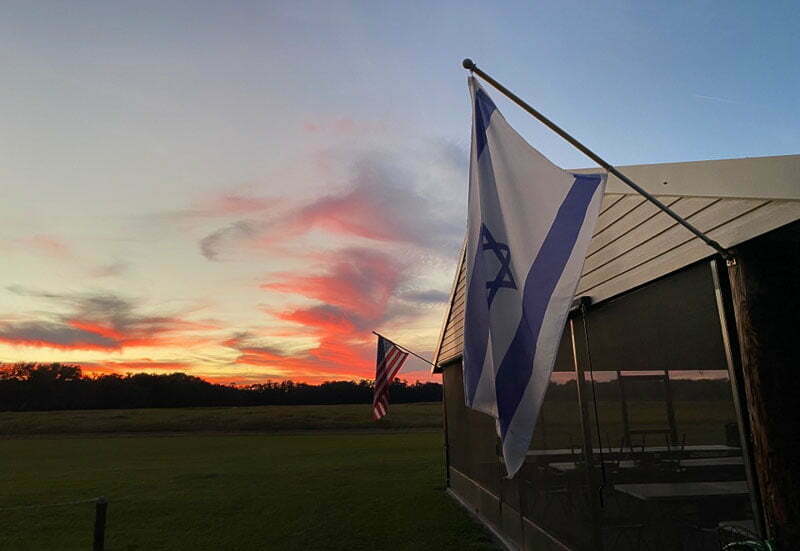 Ellel USA also shares Ellel's teaching on the significance of Israel within God's end time plans.
WATCH THE ELLEL USA FLORIDA VISION VIDEO BELOW