God is on the Move!
---
What an incredible time in history to be alive! On the one hand we see things on the news that we could never have imagined and yet on the other hand we know that God is on the move! We know that He is in charge and that His light is breaking through the darkness.
The challenge for us is whether we sink under the darkness or whether we look up, cry out to the Lord and commit our lives to follow Him, regardless of what may be shaking around us. As the Lord's return gets nearer and nearer, can we hear God's voice calling us out of our sleep and half-heartedness? Will we respond and ask for His Spirit to enable us to stand firm and to passionately love and serve Him? These are the weighty questions that our Ellel teams in Ukraine and Russia are responding to in desperate circumstances (see our Ukraine reports); but the challenge is no less for the rest of us as our faith is challenged to its core.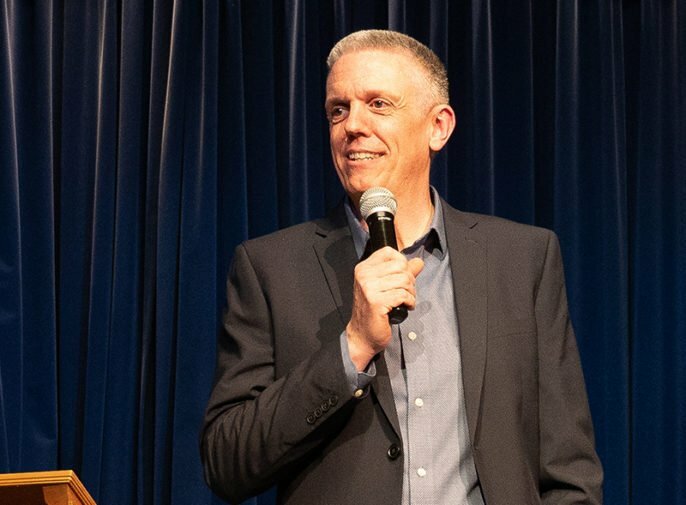 Handover of Ellel Leadership
---
One of the most significant moments of our recent International Leaders Conference at Pierrepont was the handing over of the role of International Director from Peter Horrobin to Andy Taylor.
The evening before the handover there was a special time to express thanks to Peter and Fiona for their many years of faithful service to the Lord and their pioneering leadership of the ministry. We had a precious time with them, reminiscing and thanking God for all the adventures of faith and His abundant faithfulness.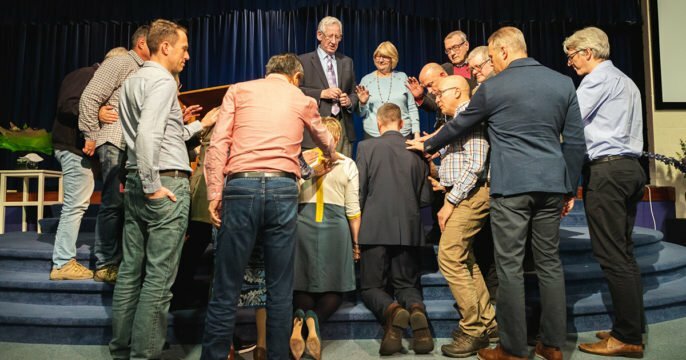 Donate to Ellel UK
If you would like to support Ellel UK and all that it does to train and seed the international work, please send your donation to Ellel UK.