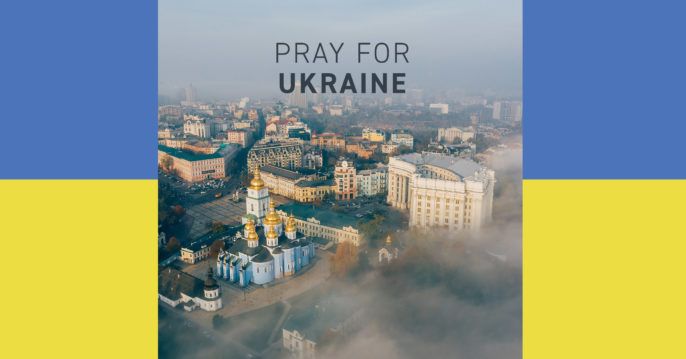 As an International Ministry, our prayers are with the Ukrainian people caught up in this unwarranted war.
We have precious teams in both Ukraine and Russia, and we value your prayers for their protection, provision and safety during this time of trauma and great uncertainty. Scripture tells us our fight is not with flesh and blood but with the spiritual forces of darkness in high places.
Please join us in praying the powers of darkness will be disempowered and peace will return to the streets. We stand with all our brothers and sisters who have been caught up in this terrible conflict, that the Lord will deliver them from evil as we pray "Thy kingdom come on earth as it is in Heaven".