NETS Mission: After 10 months at Ellel Pierrepont, on a journey of restoration and equipping, we spent three glorious weeks sharing what we'd experienced and serving God in Bulgaria.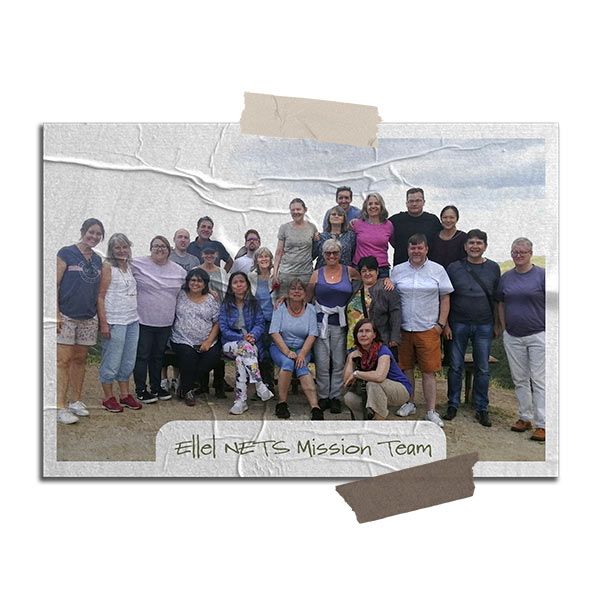 DAY 1
What an amazing day: planes, buses and cars; two countries and two border crossings and a group of hopeful people walking with Jesus! What more could you ask for?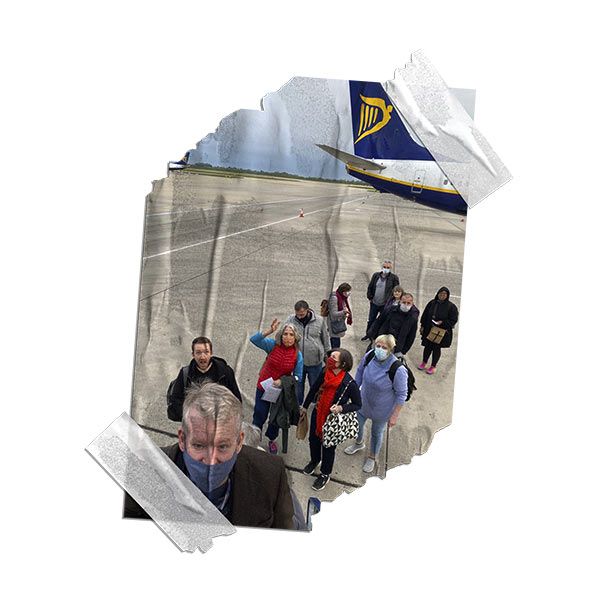 We left Pierrepont at 6am with a passionate prayer time and lots of team blessing us on our way! We moved through the Romanian customs easily: Border 1 negotiated successfully. After a 10-hour bus journey, Border 2 was a bit trickier but God made a way and we passed safely into Bulgaria. Praise God!
A few hours of twisting winding pot-holed roads later, a very weary bunch of travellers arrived at the hotel in Plovdiv at 1am. We were so thankful for the comfy beds and cool showers… I think we have all forgotten what 30 degrees feels like.
Day 2 has already begun… with many prayers for today. We are so excited to be here!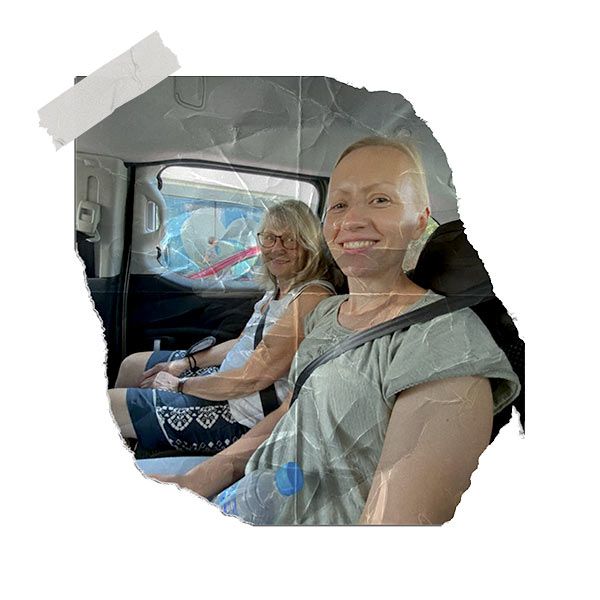 DAY 2
We began our first event here in Plovdiv today, a two-day Healing Retreat. Alongside the Bulgarians, we began worshiping our God together with great expectation. The initial teachings for the day reminded us all that God is faithful and, above all things, desires to see us walk in freedom and truth.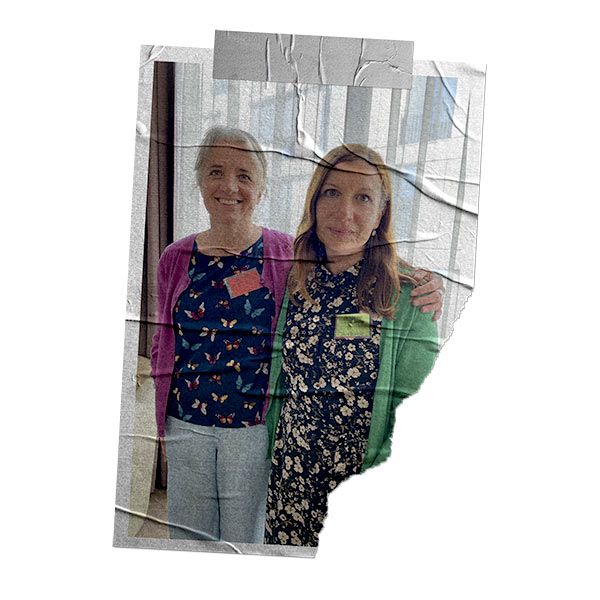 WOW! God is moving gently, intentionally, purposefully, and patiently within each ministry time. He always knows just how to match the prayer ministers with the guests, to bring about much-desired freedom and healing! What a privilege it is to work alongside Him.
DAY 3
What a great day the second day of the Healing Retreat has been. We worship in both Bulgarian and English which is joyous and vibrant! The teaching is excellent, the testimonies powerful and the honesty with which they were shared helped the guests to receive much love from both God and their prayer ministers: they left full of hope.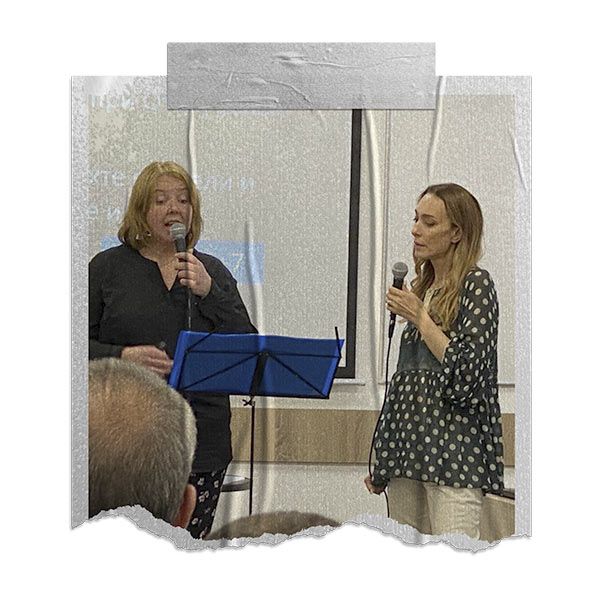 DAY 4
A more leisurely start with a few hours freedom to enjoy the surroundings, with ice-cream!
The Explore weekend began with more uplifting joy-filled worship in Bulgarian and English. While the first group looked at Knowing God, the second had a Creativity Introduction and the hands-on workshop. We loved getting stuck in alongside the guests in exploring a wide variety of creative arts and crafts and many of us got carried away well beyond the designated finish time, lost in a wonderful exploration of new paths in creativity….
DAY 5
we have seen beautiful breakthroughs
We are halfway through a hugely busy weekend. This is amazing teaching to be bringing to the people of Bulgaria: we are all running on Holy Spirit power right now! We jumped straight in, bright and early, to make sure we can fit the programme in today: it's a big one!!
The testimonies at the end of the day highlighted yet again that our God is a God who connects in multiple ways with his children, and we have seen beautiful breakthroughs for the guests.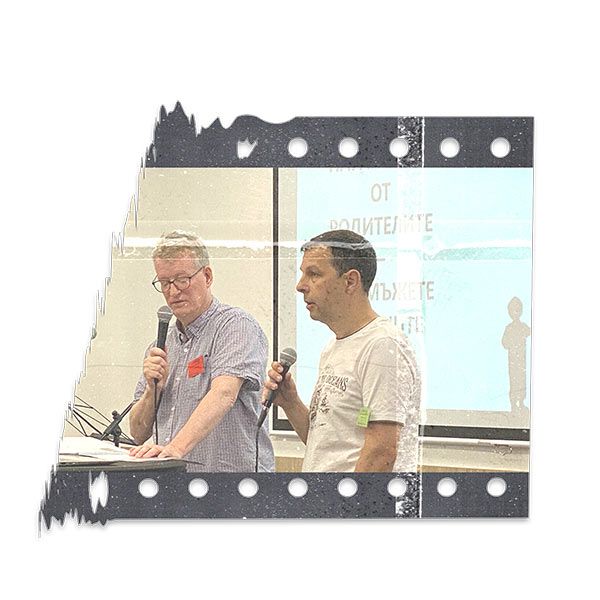 DAY 6
We can see the evidence of God's presence
We are thankful for all that God has done today. One lady shared of life-changing breakthroughs in her life. Another spoke of a total healing from cancer since the previous mission in May and even further breakthrough in her life this weekend. We can see the evidence of God's presence in so many of the guests and we rejoice.
We continue to pray for the health of the team… several of us have niggling infirmities that we'd rather do without.
All in all, a wonderful day!
DAY 7
A day off, and a leisurely breakfast, hoorah!!
We visited several very early Christian churches with beautiful mosaics. Then a stroll via the shops took us back to modern Plovdiv and a legendary ice cream parlour. We even had a bit of dress shopping: how random is that!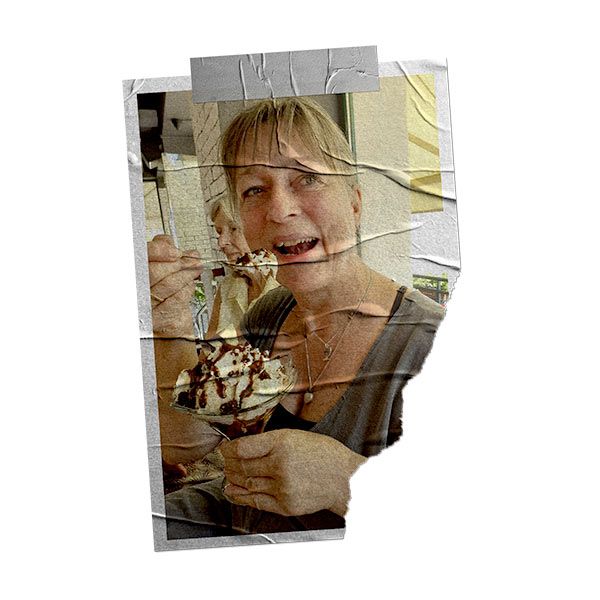 DAY 8
The first day of Personal Ministry Appointments. For some guests, today has been the first opportunity to talk about their lives, to identify unhealthy patterns in their thought life, behaviour and family history and to bring all this to God. As guests become aware of areas where their lives are not in alignment with God's truth, they can release past hurts to God. How we depend on the Holy Spirit to reveal core memories and beliefs and to bring comfort and healing.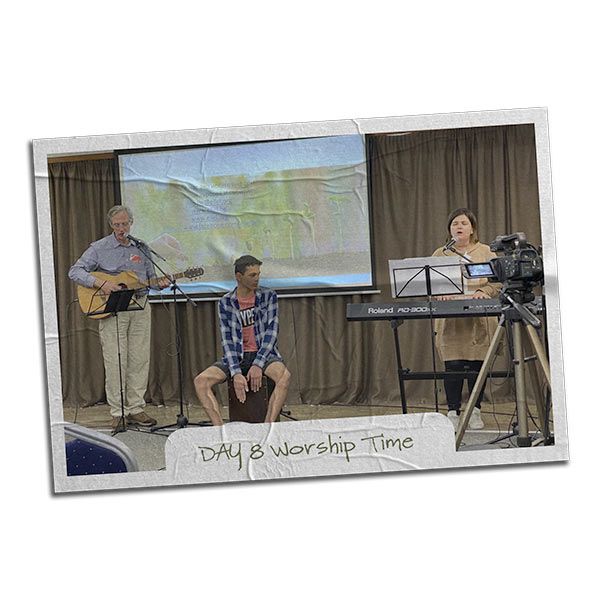 DAY 9
Privileged. That's the word that came up for one of the team member's today. It has been a real privilege to be part of God's army, representing 14 nations praying for Bulgaria.
DAY 10
We're already halfway through!
We split into 4 groups and ascended the 4 hills around Plovdiv, praying blessings over the city. There's so much history to this ancient city which has been conquered time after time throughout the ages and we prayed for the area with the Holy Spirit's leading.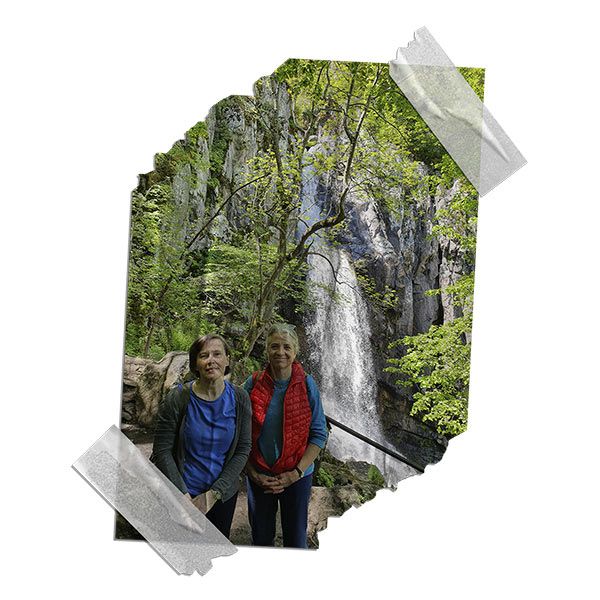 With this exciting task behind us, we drove in an AIR-CONDITIONED bus (such joy!) to lunch at the foothills of the Rodopi mountains. Eventually, we reached the amazing residence which Ellel Bulgaria hope to buy. The building's Communist owner, not a believer, had prayed desperately to God when a forest fire threatened to destroy his home. Miraculously the fire was diverted, and he was so grateful to God that he erected a cross on the property to commemorate this amazing event. This place is fantastic: what a spiritual home for Ellel Bulgaria. We spent some time praying and listening to the Lord for His heart and strategic moves for Ellel Bulgaria's future: what a blessed time it was.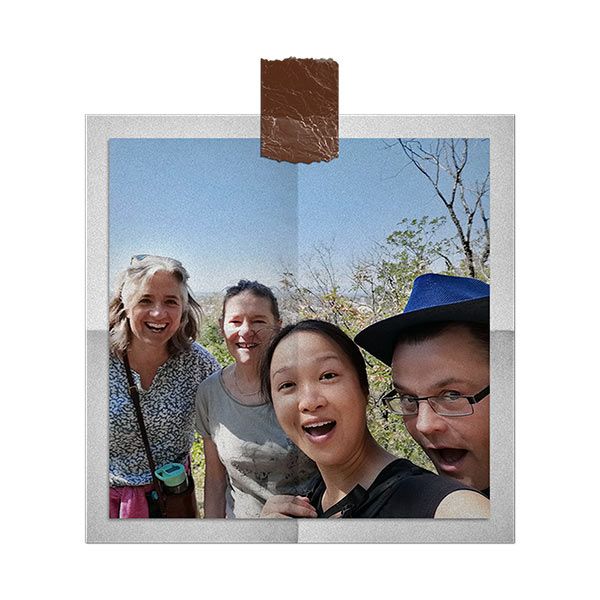 DAY 11
We truly are like family
The evening began at 19.00 with the start of a very busy weekend of Explore teachings where we have again been running two courses simultaneously: the Truth about Deception and Fear & Anxiety.
Several of us taught while the rest of us were praying quietly in the back of the classroom and interceding for hearts to be challenged and changed! The teachings were all wonderful – full of impacting testimony that touched hearts in ways that only God can – which allowed the guests to connect with the reality of their own wounding.
We are very thankful for the hotel, the lovely staff serving, and each other's company and support. We truly are like family, travelling together, praying together, eating together, and standing with each other.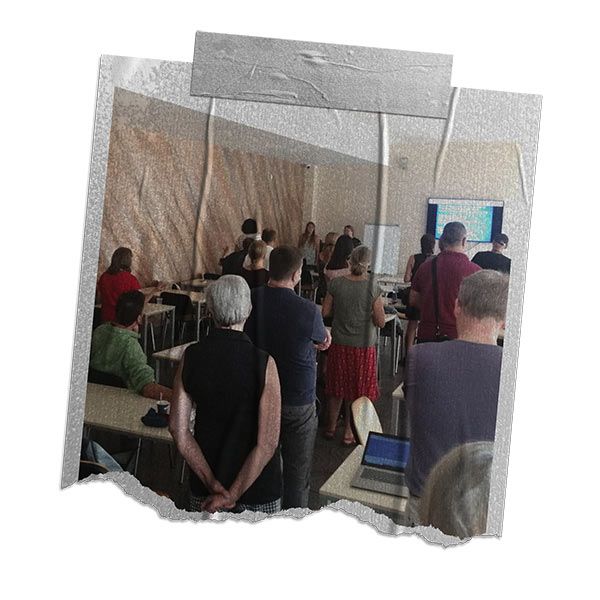 DAY 12
the Lord had met with them in their need
We had an early start with a powerful prayer time focused on the guests, protection for our families, continued healing for Tom who's broken his big toe and for everyone teaching, translating, and ministering today.
We split into the two groups for the teaching like yesterday. Each session we have several of us interceding during the teaching: an essential part of the connecting between content and heart.
The teaching on vulnerabilities & navigating differences included a powerful testimony of what it means to leave a life full of things that don't honour God and to take a journey through rejection, ridicule, and gossip to find the life that God intended. The sharing of testimonies of God's faithfulness in our lives has been such a huge part of our teaching times out here: time and again, the guests have connected powerfully with the truth that God really does care about the intimate details of our lives.
An Encounter Time followed lunch where the guests had personal prayer ministry.  Two NETS students led discussion groups and guests began to open up, sharing about their current situations of intimidation, fearing people and anger.
The time of testimonies was filled with so much joy as people shared how the Lord had met with them in their need. They were so thankful and appreciative of the Ellel Bulgaria team and encouraged them to just keep on going with their wonderful ministry.
DAY 13
wonderful testimonies of the supernatural healing power of the Holy Spirit
A more leisurely start today, the second full day of this Explore weekend. God has given us so many encouraging words and pictures and today was no exception. We are expectant for great things.
Today was a day set aside for Prayer Ministry Appointments and Healing and Deliverance Workshops. In ministry sessions, guests frequently share memories that are deeply personal, and which reveal long-standing emotional and spiritual wounding. It is such a privilege to be entrusted to bring God's light (His truth) into these situations and to witness the transformation that occurs. There were such wonderful testimonies of the supernatural healing power of the Holy Spirit.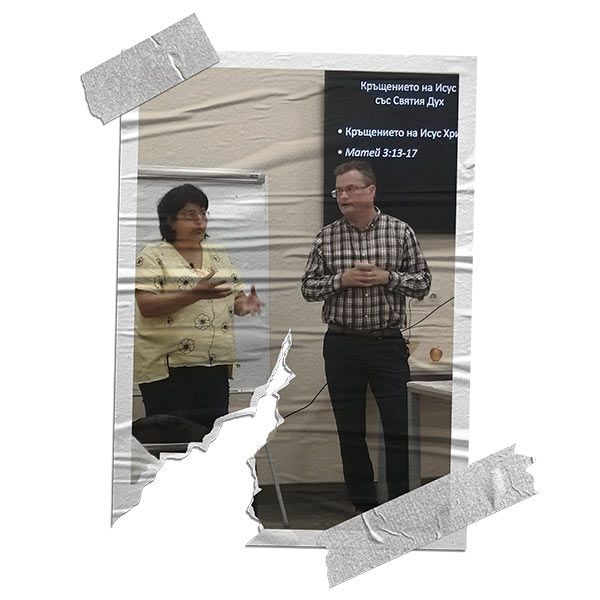 DAY 14
A very different day for us. We said goodbye to Plovdiv and travelled northeast into the mountains. Up early. No change there!  But not that easy for some of us after a party in the hotel went on until 1am!
In the luxury, super large coach (a pleasant surprise after the tiny coach we all squashed into when we arrived in Romania) it would have been lovely to have taken time for a nap, but the scenery was too interesting to miss.
The view from the hotel terrace is amazing with Veliko Tarnovo in the distance and mountains to infinity. How wonderful it was to have this rest day after working hard for the first two weeks of mission. I must admit I slipped up a couple of times, using the word 'holiday': "Mission trip honey"!
Sleep can be elusive on mission though so we're praying for the team's physical bodies too. Some of us aren't resting well, and this means that everything else can feel difficult.
DAY 15
We woke up surrounded by the beautiful mountains and enjoyed the amazing view while having breakfast. Many of us are feeling tired after an intense (but amazing) time in Plovdiv, so the long bus drive was a good time to rest. Now all we need is a good night sleep and we are ready for the new adventures!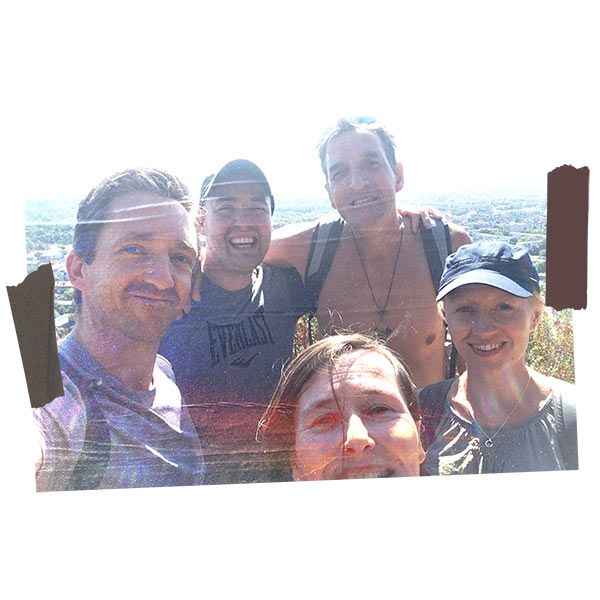 DAY 16
Our teacher testified boldly
This morning we woke up to the wonderful view of the Black Sea! Most of us took the opportunity to either dip our feet, or actually take a bath, in the big waves that were closer to 30+ than to 20+.
In the afternoon we started the course on Relationships. Our teacher testified boldly about his past search for identity and how true identity is found only in an intimate relationship with God. As he said, how amazing it is that the creator of heaven and earth wants to have a relationship with me!
DAY 17
Today was another day in paradise. I woke up after a restful sleep, threw on my swim shorts and ran straight into the sea.
Shortly after lunch we started our ministry time in typical fashion with a prayer meeting: you have to be quick off the mark to get your prayer heard as the group is full of keen prayers. I've never been part of a group where people are so ready to pray.
The next two evenings we have ministry opportunities for some of our guests as they respond to the teachings of this week.
DAY 18
A little colder today than yesterday: not so many for the pre-breakfast swim; but that may be partly due to the late-night scrabble game.
After our customary prayer meeting, we launched into our afternoon's teaching, buoyed by the arrival of new guests. We were then delighted and encouraged by an impromptu testimony from our youngest guest: Martin – age 9. He told us that we should not doubt that God exists because he had seen two miracles recently in his family. His strong faith was evident in every word he said and he received a huge round of applause.
We're so thankful to the tireless Bulgarian team, who have put so much into this event: we love being here and we are learning so much. It seems incredible to think that we will be heading home in 72 hours.
DAY 19
a lovely day that finished with joy and celebration
The last day of the Relationship course in Obzor, Bulgaria.
The conference concluded with the topic: the most important thing – faith, hope, love. The teacher had prepared lovely pictures with messages of love, faith and hope, and put them on the tables for the delegates to choose the one which spoke to them the most: how those messages resonated.
At the end of the conference the Bulgarian team shared their deep gratitude and thanks, expressing how much this conference meant for them and told that the testimony of love which the team has shown to them sometimes spoke louder than the topics we shared.
What a lovely day that finished with joy and celebration and with a beautiful sunset.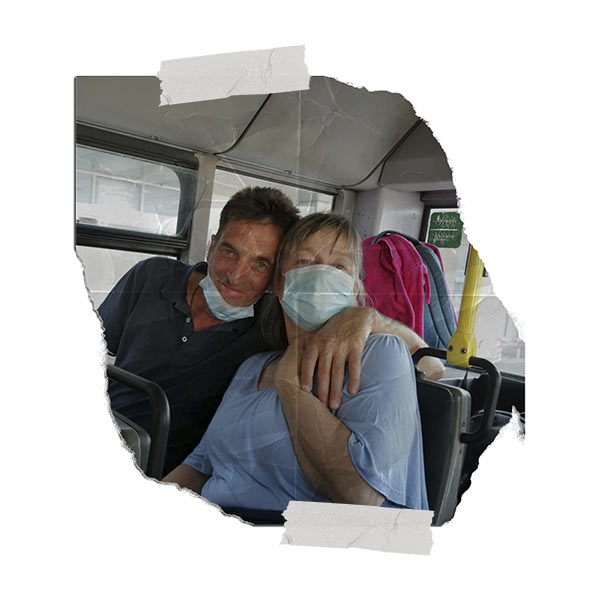 DAY 20
Tomorrow evening we will fly back to the UK.
As we shared our experiences in intercessions over Plovdiv, the spiritual strongholds we had noticed during the ministry times seemed to be those of control, either through the legacy of communism or religious control, and through a lot of high-level witchcraft. We interceded for Bulgaria and Ellel Bulgaria: no matter what we are up against, He is always bigger!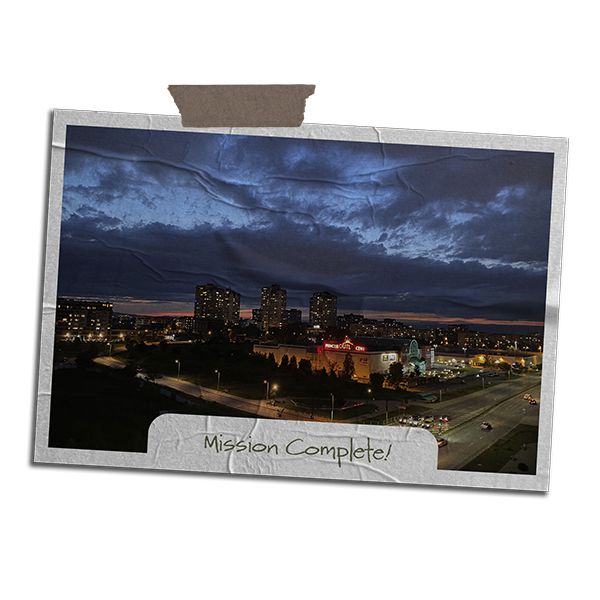 The rest of the day we had a wonderful time together of fellowship, lovely conversations, and sun and sea bathing, trying not to think of the cold British weather we will return to! This is a lovely blessing from our Heavenly Father. We exchanged gifts with the Bulgarian team and took communion together. How grateful we are. How I will miss each and every one of our group.
Thank you, God, for such a beautiful day and a beautiful mission.
---
If you would like to learn more about our NETS course and missions Click here: