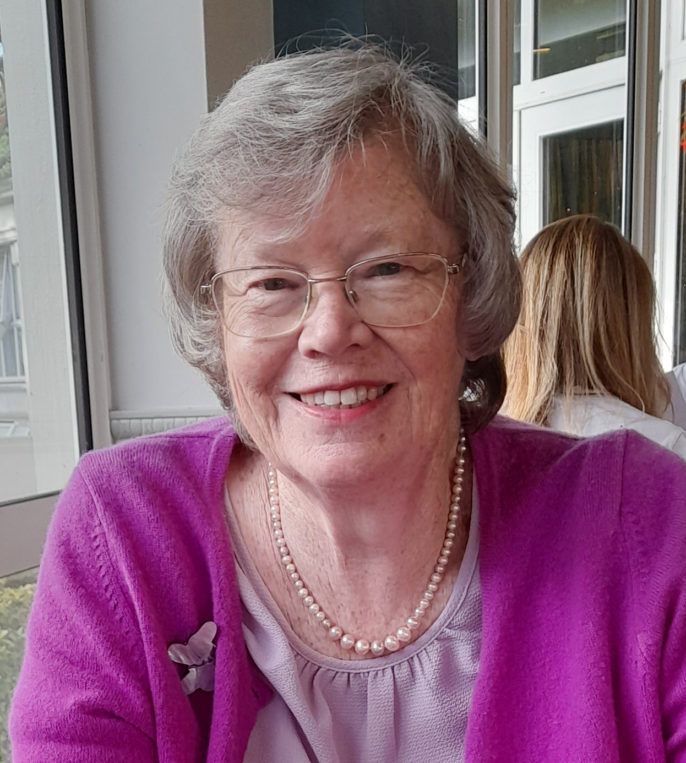 Giving thanks for the life of Anna Wood.
On Monday 28th August, after a long battle with leukaemia, Anna Wood finished her earthly race and went to be with Jesus. It is a comfort for all of us who knew her, to know that she is free of pain and is now with the One she loved so much and shared with so many of us.
Anna, with her husband Malcolm, joined the Ellel Grange team as House Managers in 1990. They soon took more and more responsibility within the ministry including the Deputy Director role at Ellel Grange and then the pioneering leadership of the work in Scotland – first at Kilravock Castle, and then at Blairmore House. Anna also served on the Executive Leadership of the ministry for many years.
We will never forget Anna. She touched many people's lives all over the world, and her love for the team and the guests, and her selflessness in serving the Lord have always been an inspiration. Her deep love for Jesus and heart for people shone through all the years she served the Lord with Ellel. What a blessing she was to so many of us.
We loved her and thank the Lord for the privilege of knowing her. Our love and prayers remain with Malcolm and their family as they face their loss.