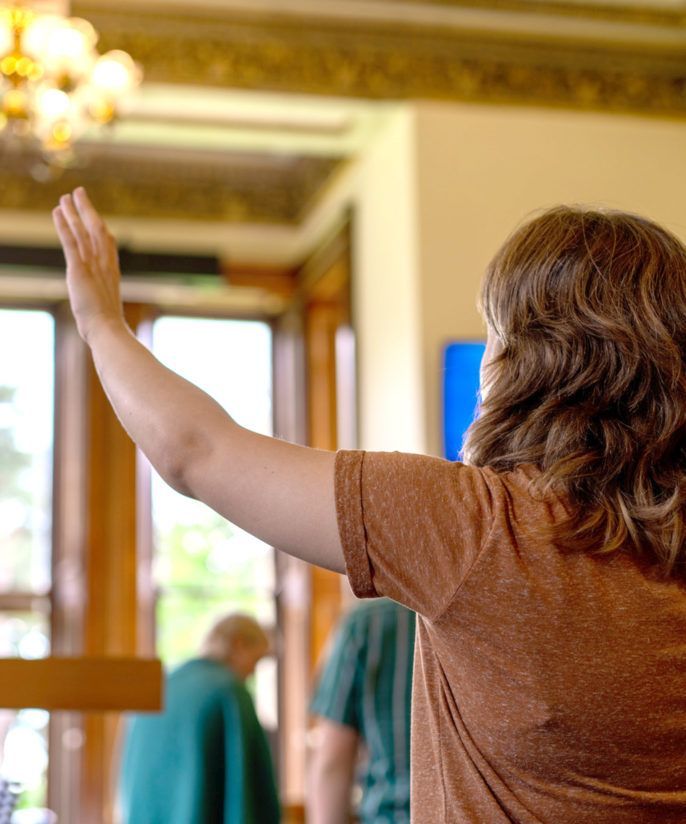 A message from Cath…
Here at Ellel, God has given us a big heart for people! It doesn't matter what age, race, background – we just love meeting people and sharing God's heart! One of the common threads I find in all the people I chat with on a day-to-day basis, is the struggle with loneliness. It doesn't matter if you are in your 20s or in your 80s (and everyone in-between), loneliness seems to be a huge tactic of the enemy to isolate God's children, undermine worth, and weave in insecurity.
One of the ways we are doing our part in fighting the loneliness epidemic aimed at this current generation is by bringing together those in their 20s or 30s for weekends called Digging Deep.
It's been such a joy to see men and women this age share, do real business with God, have fun, worship, and be strengthened and encouraged. I love being around Digging Deep – it humbles my heart to see these men and women with such a raw passion for God, hungry for an authentic relationship with Jesus and willing to be faithful to God in a world that so often actively opposes their beliefs. These are the "Davids, Marys and Gideons" of the future and the present! Let's get behind them, cheer them on and pray, pray, pray for them!
Some of our team have put together a short video from our latest Digging Deep weekend. I hope you are so encouraged as you watch it and have a sneak peek at God at work. You'll find it below…