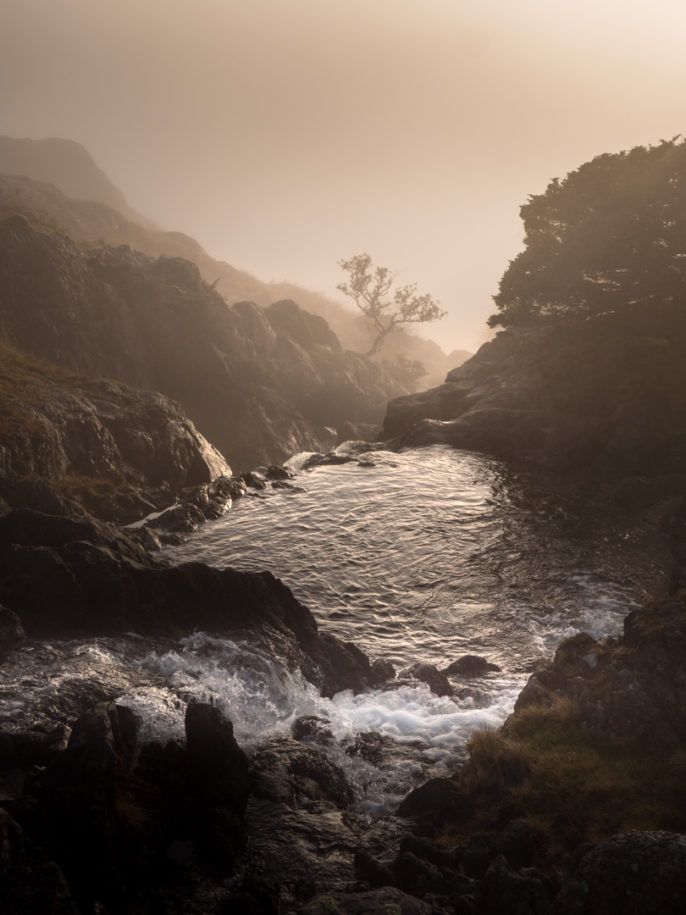 Keeping Going
The team continued to trek up the pathway towards our destination (and packed lunch reward!). Suddenly, we became aware that the mist was reducing and as we continued climbing we emerged above the mist and were greeted with glorious blue sky, sunshine and clarity. All of a sudden we could see for miles, colours became vibrant and warmth was hitting our faces. There was such a buzz of excitement as we all 'ooh'd' and 'aah'd' and took as many photos as our phones would allow! Needless to say, we were blown away by what we were experiencing. But the spiritual dimension of this was not lost on any of us either. As we sat by the tarn and ate our sandwiches we could still see the thick mist below us, we could remember exactly what it was like to be underneath it – engulfed by it. But now we knew what was above it. We had emerged from the short-sighted, dreary, colourless experience and were made aware of the immensity and beauty of our God. We were aware of how He is not restricted in any way and how He is in total control.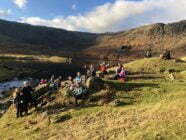 Jeremiah 10 talks about the contrast between man-made gods and the true and living God. In verses 12-13 it says, 'It is he who made the earth by his power, who established the world by his wisdom, and by his understanding stretched out the heavens. When he utters his voice, there is a tumult of waters in the heavens, and he makes the mist rise from the ends of the earth. He makes lightning for the rain, and he brings forth the wind from his storehouses.' These verses remind us that our God is the one who has a storehouse just for keeping wind! He makes the mist to rise. He made everything by the power of His word!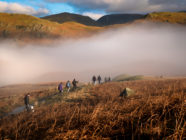 Many of us have felt like we have been walking through thick fog over the last couple of years. We might have lost purpose, we might have doubted God's ability to help us. Maybe we have just felt like the colour has gone out of life. But be encouraged, our God is laden with hope in hopeless situations and is the One that can lead us out of places of mist and fog and into glorious light, colour and life. He simply asks us to trust Him and to walk one step at a time with Him. As we let go of our own controls we will see His faithfulness towards us and will experience His peace that will guard our hearts even through tumultuous days.