27 - 30 Oct 2022
Ellel Grange
Four Day Event
Thursday Evening - Sunday Lunch
About the Course
---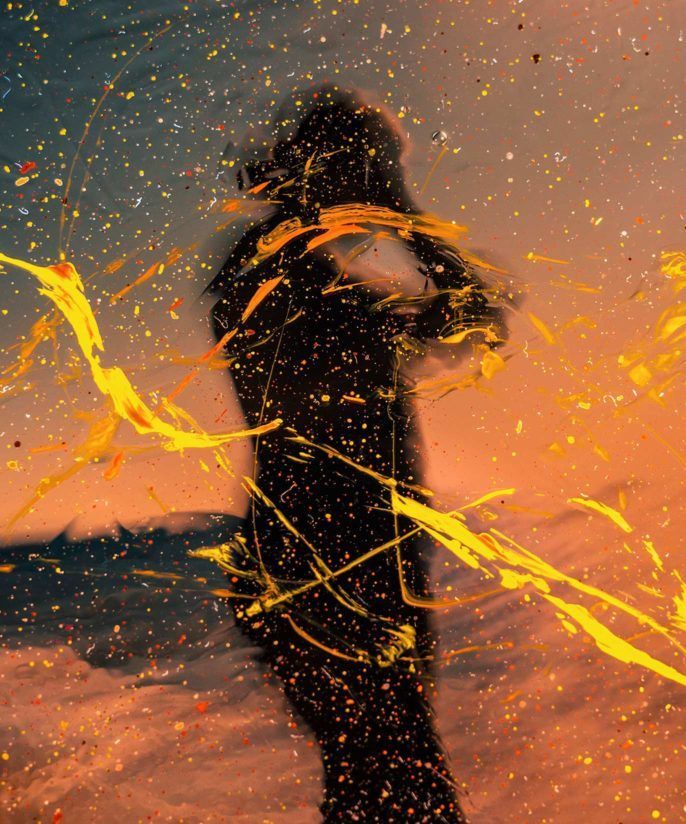 Many people live with the pressure of working at an outer persona that is seemingly acceptable whilst experiencing a very real sense of emptiness on the inside. Lost in negative patterns of behaviour, just going through the motions of being a Christian, there can be a deep sense of isolation and wondering if there is more.
This creativity course is not simply an opportunity to do crafts and creative activities, instead, God uses the creativity to reach us deep on the inside. It provides an opportunity for connection – real connection with God and others. A kind of connection that happens when God's Spirit touches our heart and where our mind is not dictating the process.
If you feel an ache in your heart for a deeper connection with God, then this course may be the key to experiencing God's healing heart in way you never have before.
Healing through Creativity Gallery
---









































God has shown me His love. That He truly cares for me and wants the very best for me. He has forgiven me for how I have been feeling towards Him and others.
---
Guest
The course includes short teachings alongside practical workshop sessions. The teaching will cover the following topics:
God the Creator and Restorer
Abundant Life
Freedom to be and grow
What is creativity and how we create
Creative but not artistic
How God brings healing through creativity
Coming to God as children
Creativity Workshops may include:
Woodwork
Pottery
Painting and drawing
Dance
Music
Drama
Messy painting
Card-making
Creative writing
Collage
Textiles and sewing
Felt making
Knitting
Paper Aeroplanes
Scalextric (toy car racing)
Lego
Decoupage
And more!
N.B. This list is an example of some of the workshops that may be available. Each course will offer a different choice.
He has set me free from having to be in control, in lots of areas of my life.
---
Guest
Book Your Place
---
Booking Options
You'll be able to select your preferred booking option for each participant in the next step
Single (limited availability)
Facilities

Reception
We have a friendly reception team who will be available throughout your stay and will be able to help you with any practical problems or questions you may have. It is open daily from 9:00am – 5.30pm.

Parking
We have a main car park for all our guests. Limited blue badge parking is available at the front of the house (all cars are parked at your own risk).

Disabled Access
We have limited ground floor bedrooms available so please enquire when booking your room if we have availability. There is wheelchair access from our courtyard entrance and our team will be available to help if needed. Please call ahead so that we can greet you and help you in.

Food
Our kitchen team are passionate about making delicious, nutritious meals for our guests. We are able to cater for some special medical diets if you give us notice on booking and liaise with us. Meal times are typically: Breakfast 8:45am, Lunch 1:00pm, Evening Meal 6:00pm.

Accommodation
For each course you will find there are multiple accommodation options depending on your preference, which are budget (4-6 sharing), standard (3 sharing), twin (2-sharing) and twin ensuite. We provide electric blankets in all our rooms on every bed for the comfort of our guests.

Internet
Free WiFi internet access is available throughout the house.
Getting Here and Other Details
By Road
By Rail, Taxi & Bus
By Air
We are conveniently located less than a mile south of junction 33 of the M6 motorway. After leaving the motorway, take the first turn exit at the first roundabout, and then take an almost immediate first right on to our main driveway where you will see our signs.
Rail
Our nearest train station is Lancaster Station which is just 6 miles north of Ellel Grange. From there you can easily get a taxi to us. The next nearest station is Preston which is 21 miles south of Ellel Grange.
Taxi
Local taxis are readily available to and from Ellel Grange. Contact us for taxi phone numbers, if required.
Bus
A bus stop is located at the end of our main drive on both sides of the A6 main road. Buses regularly run between Lancaster and Preston on the A6.
Our nearest international airport is Manchester (MAN), which is 55 miles away. It's connected to a railway terminal providing regular train travel direct to nearby Lancaster (6 miles from Ellel Grange). From there you can take a taxi. If flying into the UK's other major airports, Heathrow provides air connections to Manchester, or alternatively take a train from London Euston direct to Lancaster.
Plan your stay
Explore the surrounding area
For guests staying on our longer term courses or who wish to plan an extended trip in the area, there is an abundance of fantastic places to see and explore.
Nearby National Parks
Ellel Grange is nestled amongst some of England's finest and most spectacular scenery. To the north there is the exquisite Lake District National Park, home of Beatrix Potter and a walkers paradise (35 miles to Windermere). To the East of Ellel Grange there is the Yorkshire Dales National Park, with stunning limestone pavement, rolling hills and quintessential english farmland and market towns.
Historic Lancaster & The Forest of Bowland
On our own doorstep there is the historic city of Lancaster with its medieval castle and the Forest of Bowland, designated as an Area of Outstanding Natural Beauty.
Nearby Coastlands
Or you can explore some of our nearby coastlands, such as Blackpool and Lytham St Annes, with wide open beaches and victorian period promenades, or take in the stunning Morecambe Bay sunset views towards the Lake District mountains.
Local treats
For a nearby trip, why not visit The Flower Bowl at Barton Grange, the country's largest garden centre with shops, cafe, cinema, crazy golf, bowling and curling rink! Or try Scorton Barn's unbeatable cakes and coffee. Wallings is loved for its superb farmhouse ice cream and sundaes (beware the huge portions!). Or take a drive through the gorgeous Trough of Bowland.