25 - 28 Aug 2023
Ellel Glyndley Manor
Long Weekend Event
Friday Evening - Monday
About the Course
---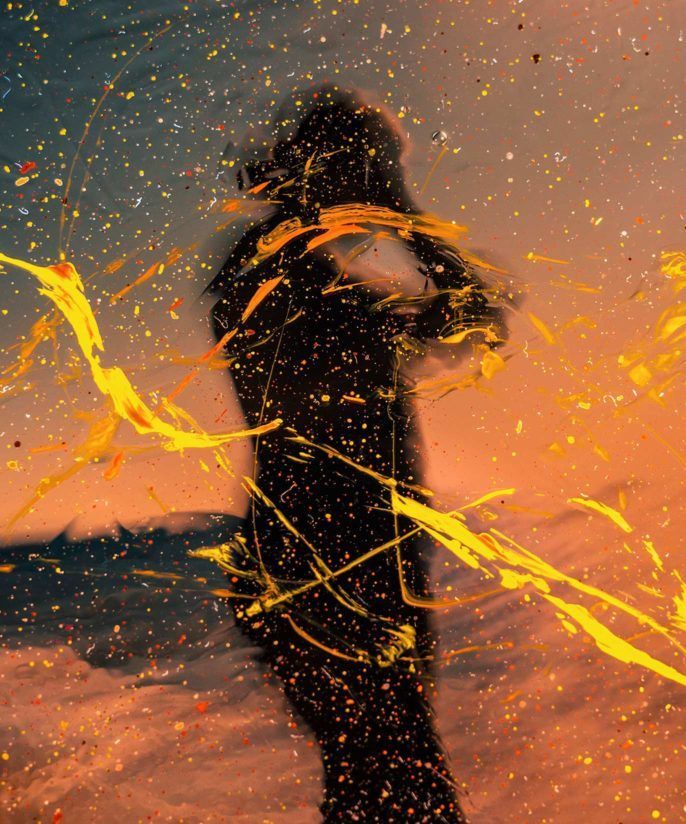 Many people live with the pressure of working at an outer persona that is seemingly acceptable whilst experiencing a very real sense of emptiness on the inside. Lost in negative patterns of behaviour, just going through the motions of being a Christian, there can be a deep sense of isolation and wondering if there is more.
This creativity course is not simply an opportunity to do crafts and creative activities, instead, God uses the creativity to reach us deep on the inside. It provides an opportunity for connection – real connection with God and others. A kind of connection that happens when God's Spirit touches our heart and where our mind is not dictating the process.
If you feel an ache in your heart for a deeper connection with God, then this course may be the key to experiencing God's healing heart in way you never have before.
Healing through Creativity Gallery
---









































God has shown me His love. That He truly cares for me and wants the very best for me. He has forgiven me for how I have been feeling towards Him and others.
---
Guest
The course includes short teachings alongside practical workshop sessions. The teaching will cover the following topics:
God the Creator and Restorer
Abundant Life
Freedom to be and grow
What is creativity and how we create
Creative but not artistic
How God brings healing through creativity
Coming to God as children
Creativity Workshops may include:
Woodwork
Pottery
Painting and drawing
Dance
Music
Drama
Messy painting
Card-making
Creative writing
Collage
Textiles and sewing
Felt making
Knitting
Paper Aeroplanes
Scalextric (toy car racing)
Lego
Decoupage
And more!
N.B. This list is an example of some of the workshops that may be available. Each course will offer a different choice.
He has set me free from having to be in control, in lots of areas of my life.
---
Guest
Book Your Place
---
Booking Options
You'll be able to select your preferred booking option for each participant in the next step
Budget ensuite (4-6 sharing)
Standard ensuite (3-4 sharing)
Facilities

Accommodation
We offer a wide range of accommodation. For each course, there are different types of accommodation depending on preference. These include:
Dormitory (4-6 sharing)
Standard (3-4 sharing)
Twin (2-sharing)
Single (limited availability).
All bedrooms are en-suite. The non-residential option is inclusive of all meals except breakfast.

Glyndley Cottages Accommodation
We also have self-catering Holiday Cottages on site if you prefer to stay in one of those. They are available for rent throughout the year and are ideal if you prefer more privacy, are coming along with family, carers, have special dietary requirements or would like to combine your holidays with a course. Most are two-bedroom cottages, one has three bedrooms and there is one studio cottage. The three-bedroom cottage has been adapted for wheelchair users and includes an en-suite wet-room with emergency pull cord. Further details are available upon request. Cottage accommodation option is inclusive of all meals.*

Reception
Reception hours: Tuesday-Sunday, 9am-4.30pm (closed Monday). If you would like to purchase CD's, books, etc. please do so within these hours. When reception is closed, the front door will be locked for security reasons. The front & side doors can be used with the code given to you for access up to 11pm. As the door codes do not operate between 11pm – 7.00am, kindly note there is no access into the building. In the unlikely event, you are outside during these hours, please follow the instructions on the emergency phone.

Food
Breakfast and Supper drinks will be on a self-service basis in the bar and dining room area. Between service times, feel free to use the hot drinks machine. We are unable to cater for different diets as all meals are provided from a set menu. We have two "self-service stations" to refill milk, coffee, tea, sugar portions along the corridor between rooms. On the last morning of the course, you will be requested to bring down your used bedding and use the clean linen in the wardrobe to make the bed.

Internet
Free WiFi internet access is available throughout the house.

Disabled Access
We have limited bedrooms available so please enquire when booking your room if we have availability. There is wheelchair access to our main meeting room via our lift.

Parking
We have a main car park in front of the house for all our guests.  (all cars are parked at your own risk).
Getting Here and Other Details
Ellel Glyndley Manor
Glyndley Manor is situated near Eastbourne on the south coast of England, in the beautiful county of East Sussex.
Ellel Glyndley Manor
Stone Cross
Pevensey
East Sussex
BN24 5BS
United Kingdom
01323 440440
info.glyndley@ellel.org
By Road
By Rail & Taxi
By Air
Some drivers have found using their SATNAV only give directions to Stone Cross and no directions to Glyndley Manor. On request we can email detailed travel information with various route options to Glyndley or use multimap.co.uk with "BN24 5BS Glyndley Manor".
Polegate station is the nearest train station to Glyndley Manor. At Polegate station taxis are normally available and the fare to Glyndley is about £10.00.
Local taxis are readily available to and from Glyndley Manor. Contact us for taxi phone numbers, if required.
London Gatwick Airport is the nearest airport to Glyndley. There is a train station at the airport's South Terminal where there are direct trains to Eastbourne station once every ½ hour. Travel time is about 45 min. If you fly into London Heathrow Airport, take the coach National Express, which runs approximately every 10 minutes, to Gatwick Airport South Terminal. Journey time is about 70 minutes.
Plan Your Stay
Herstmonceux Castle
Herstmonceux Castle is just ten miles away from Glyndley Manor, making it a great day trip destination to this medieval landmark. Dating from the 15th Century, it is one of the oldest significant brick buildings still standing in England.
The Seven Sisters
10 miles south to Glyndley is England's south coast, which is identified by its stunning white cliffs made of chalk. Along these high cliffs are walks with magnificent views, making it a perfect day out. Steps can be found down to the pebble beachside below the cliffs.
Eastbourne
6 miles south to Glyndley is Eastbourne, our nearest town, situated on the coast. Great for a day out shopping, or wandering along the beachside promenade where you will find the pier and seaside fun.
Glyndley Manor
Glyndley Manor has its own attractions, including an outdoor swimming pool for the summer, a fishing lake, and a creativity building for guests on our creativity courses.