Pierrepont was bought by Ellel Ministries in 1995 with a vision to welcome people from all over the world to be healed, trained and equipped for serving the many branches of Christian ministry. Ellel Pierrepont was the home to NETS, a totally unique 12-month residential programme – it stands for Never Ever the Same!
Welcome
Many Christians that have come through our doors have found that their greatest growth as disciples of Jesus came during the time they were on the NETS course here at Ellel Pierrepont. The hundreds that have attended NETS can testify to the life-transforming experience of spending from three to twelve months at Pierrepont. We are thrilled to extend the same opportunity to you, whether it's for a free one-day course we run, or the full 12-months experience. Our prayer is God will meet you on your journey of faith.
Ellel Pierrepont is a beautiful 35-acre estate in the heart of the Surrey countryside that has been set apart by God to be a place of healing and discipleship for His people. It provides the perfect atmosphere for you to get away from the 'busy-ness' of life, and to meet with God as you enjoy His creation. We have an amazing team of people based here, from young to old, creating a friendly community atmosphere. It's a privilege to be able to welcome you here!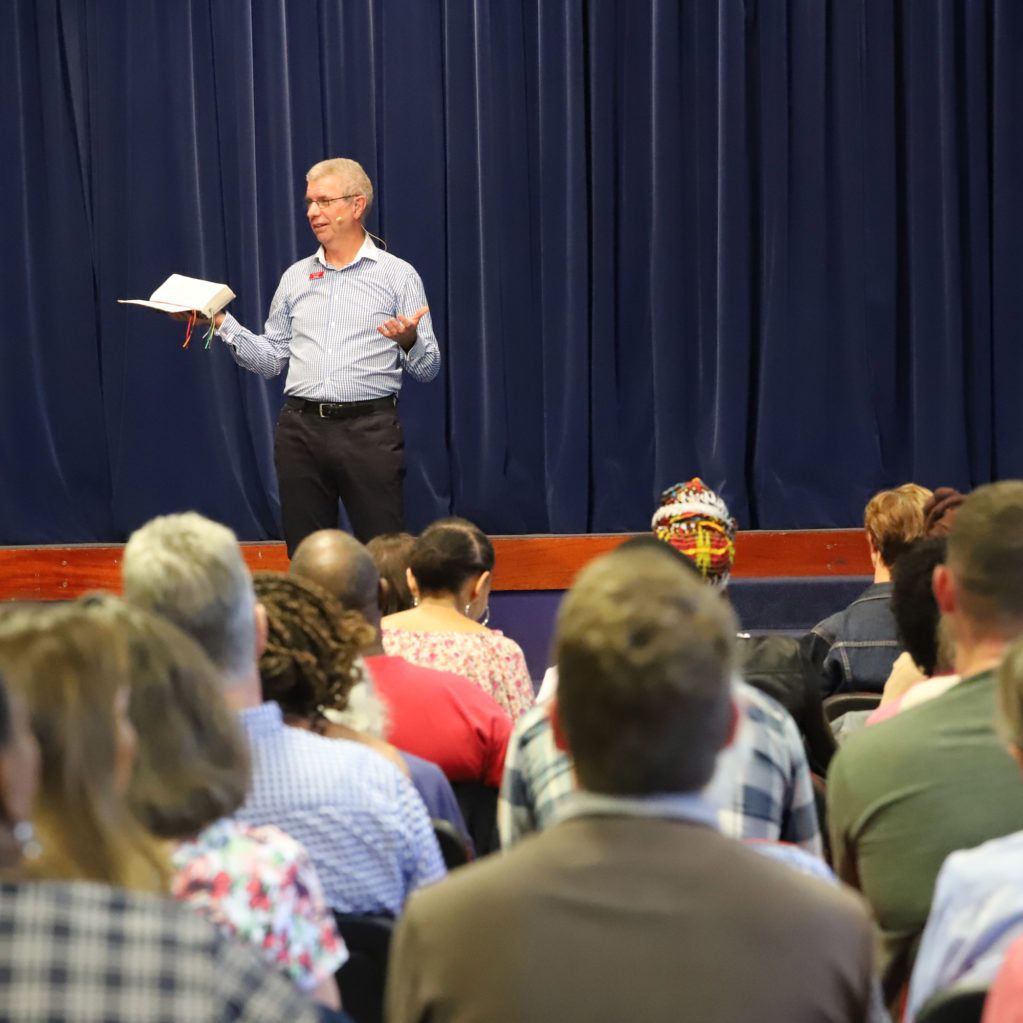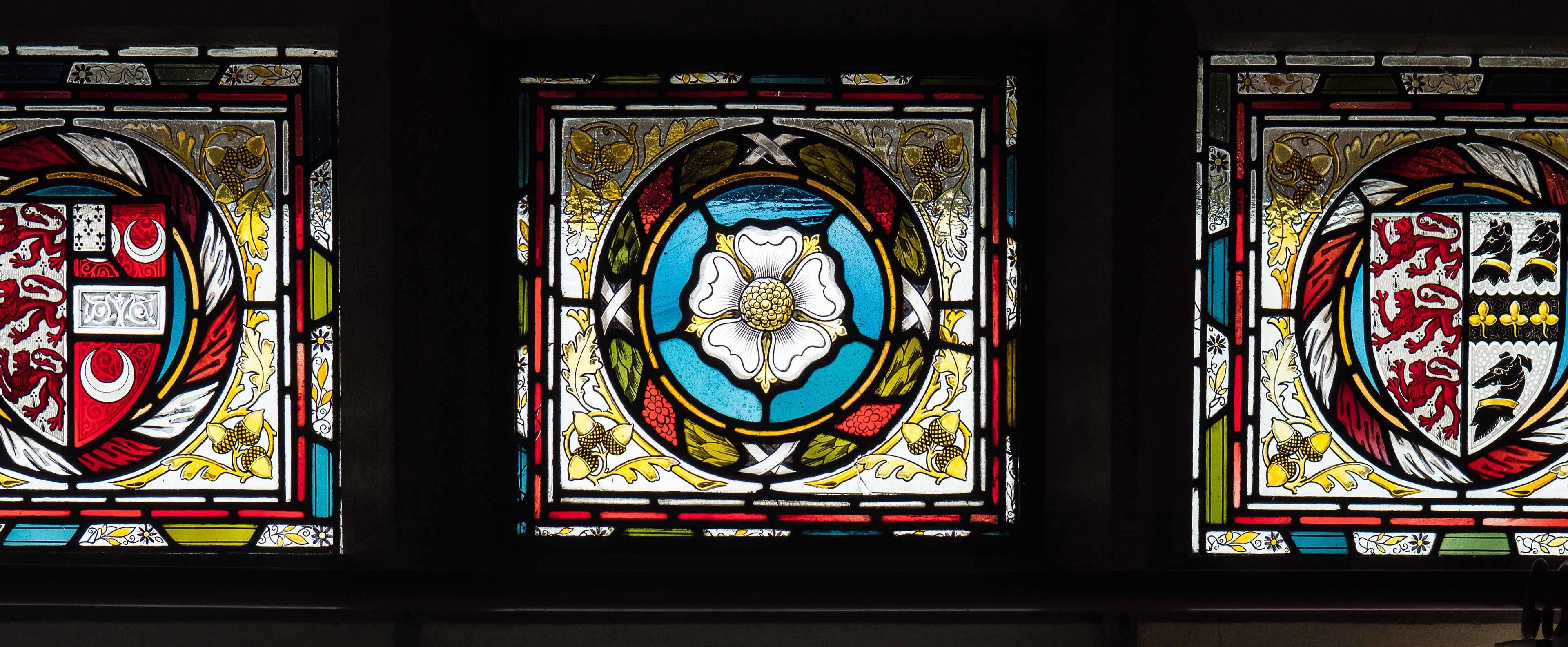 Our History
---
Pierrepont estate has a long history, with various uses since its establishment in 1198. The current house, built in 1876 as a family house, became a boarding school which closed in 1992 because of financial difficulties. Pierrepont was then purchased by Ellel Ministries after God gave Peter Horrobin the vision for a 'teaching hospital' – a place where people could come for up to a year, to learn more about the Lord's heart to heal, and to be trained by those who are already trained. This residential programme of teaching, discipleship, healing and equipping is known as NETS. More than 1500 people from over 77 different nations have now completed NETS. 
When it was originally purchased by Ellel in 1995, the bankrupt school was empty, but a word was given to the ministry: 'The Lord says: I have stripped this place bare, as a tree is stripped of its leaves in winter. . . and I will clothe it again with every knife, fork and spoon….'. Praise God, we continue to see amazing miracles of provision and lives transformed!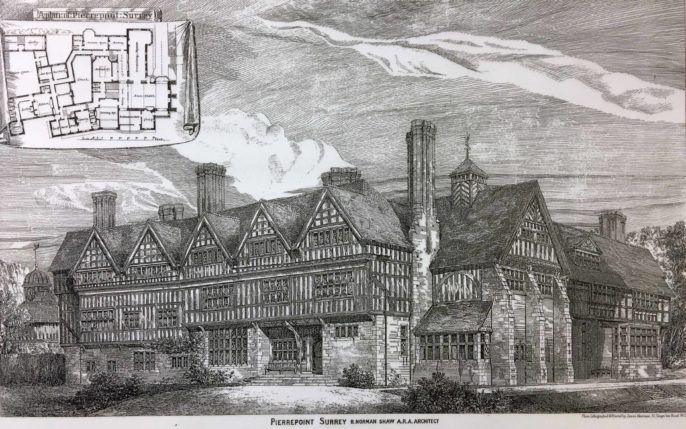 About Pierrepont Courses & Events
---
Every year, thousands of Christians attend our events and many testify to having been significantly impacted by the teaching and ministry in a real, life changing way. Pierrepont is the home of Ellel's long-term international ministry training programme known as NETS, meaning Never Ever the Same!. As well as hosting NETS, we run a wide variety of exciting free events, weekend courses, Healing Retreats, Explore and the very popular 9-day course called MicroNETS. If you are seeking more in your Christian walk, welcome!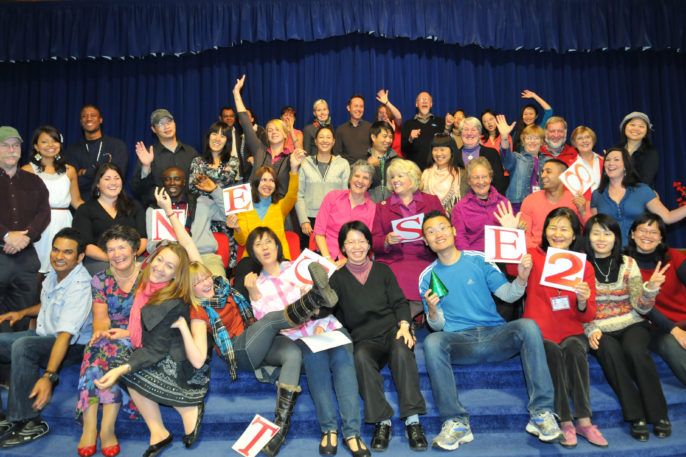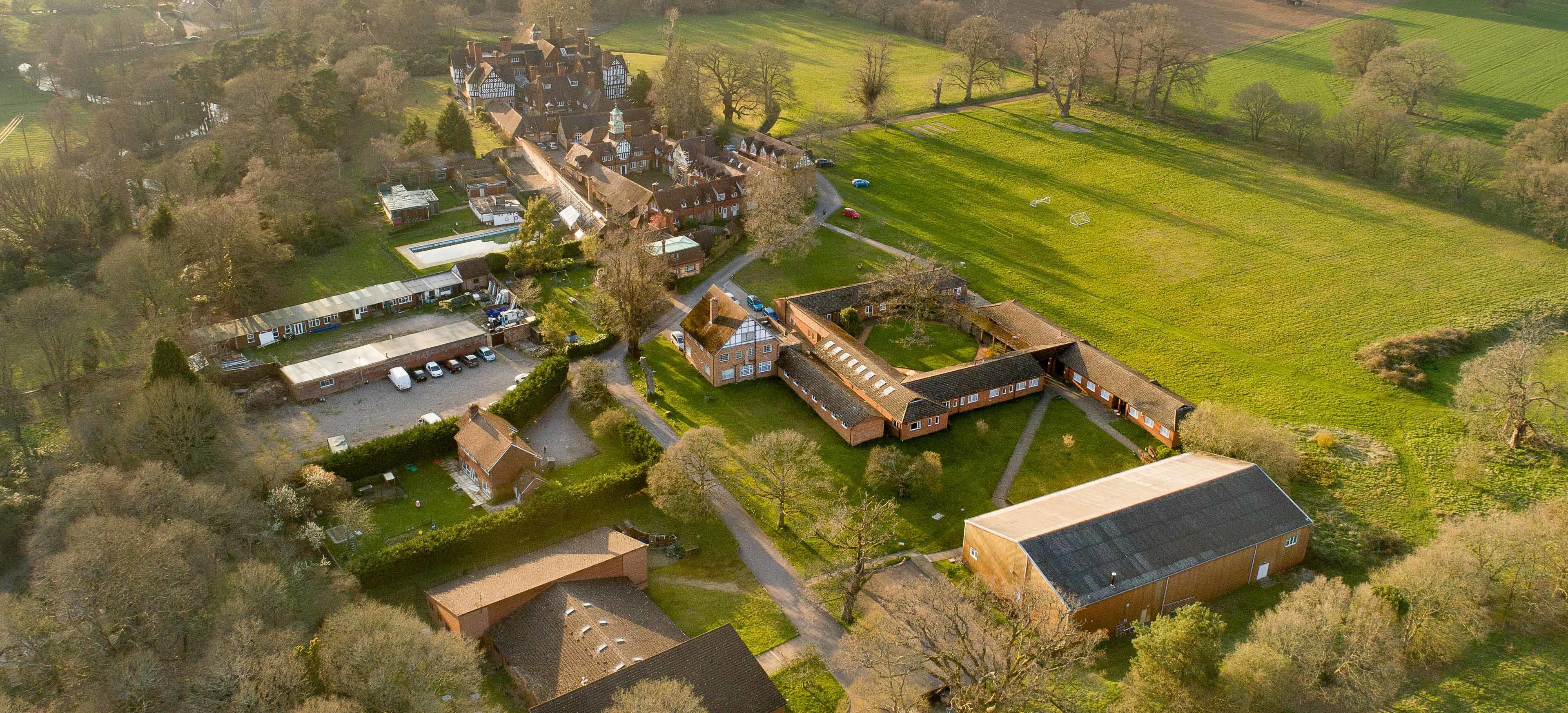 Finding Us
Estate in the heart of Surrey countryside
Ellel Pierrepont, Frensham Road
Frensham
Farnham
Surrey
GU10 3DL
UK
By Road
By Rail & Taxi
By Air
Car
For those travelling by car, we are conveniently located less than 3 miles south of the A31, which ultimately connects to the M25 motorway. For Sat Nav use our post code: GU10 3DL.
Bus
A bus stop is located immediately opposite our main drive for both directions of travel. Buses regularly run between Pierrepont and Farnham.
Train
Our nearest train station is Farnham, just 3 miles away from Pierrepont. We are a convenient train journey away from London.
Taxi
Local taxis are readily available to and from Ellel Pierrepont. Contact us for taxi phone numbers, if required. There are regular taxis available from Farnham train station.
Plane
Our nearest international airports are London Heathrow and London Gatwick. There are train and bus connections from the airports to Farnham train station, from where local taxis are readily available to cover the last three miles to Pierrepont.
Facilities

Reception
We have a friendly reception team who will be available throughout your stay and will be able to help you with any queries you may have.
Reception opening hours are between 9:00am – 5.30pm, Tuesday – Saturday.

Disabled Access
We have limited ground floor bedrooms available so please enquire when booking your room to see if we have availability. There is wheelchair access to our Main House entrance, Conference Hall entrance and some of our guest accommodation.

Accommodation
There are a broad range of accommodation options at Pierrepont, the availability of which depends on the course you are booking on and demand at the time:
Residential Options:
Dormitory (up to 9 sharing)
Triple/Quad (3-4 sharing)
Twin (shared facilities)
Twin En-Suite (private facilities)
Single (shared facilities)
Single En-Suite (private facilities)

Food
Our kitchen staff are passionate about making delicious, nutritious meals for our guests. We are unfortunately unable to cater for specific dietary requirements.
Meal times are:  Breakfast 8:00am, Lunch 12:45pm, Evening Meal 5:45pm.

Parking
We have a main gravel car park for all our guests and visitors. There is also parking available on our playing field.

Internet
Free WiFi internet access is available on the Pierrepont base.
Plan Your Stay
London
London is just 45 miles to the east of Pierrepont, which is easily accessible by train from nearby Farnham. Travel time by train is approximately 1 hr 15 minutes, making a fun day visit possible.
Frensham Ponds
Ellel Pierrepont is located on the western end of the county of Surrey just three miles south of Farnham. Straddling the edge of the North Downs, Pierrepont is surrounded by beautiful woodland heaths, rolling hills and idyllic towns and villages, such as Frensham, Churt and Tilford. Adjacent to Pierrepont, there are scenic walks to Frensham Ponds (see image) and cycle rides within Alice Holt woods.
Farnham
Three miles away from Pierrepont is the historic town of Farnham. Take a day out to the shops and cafes, or just stroll through the streets and enjoy this quaint English market town.
Hampton Court Palace
Further afield, you may wish to visit other key attractions such as Hampton Court Palace, home to King Henry VIII, a must visit for history lovers; Windsor Castle, one of the Queen's residences; the ancient city of Winchester; or explore the Royal Botanical Gardens at Kew.
Pierrepont Main House
Pierrepont has its own stunning grounds that includes a woodland and river walk, with playing field amenities for volleyball, football and more.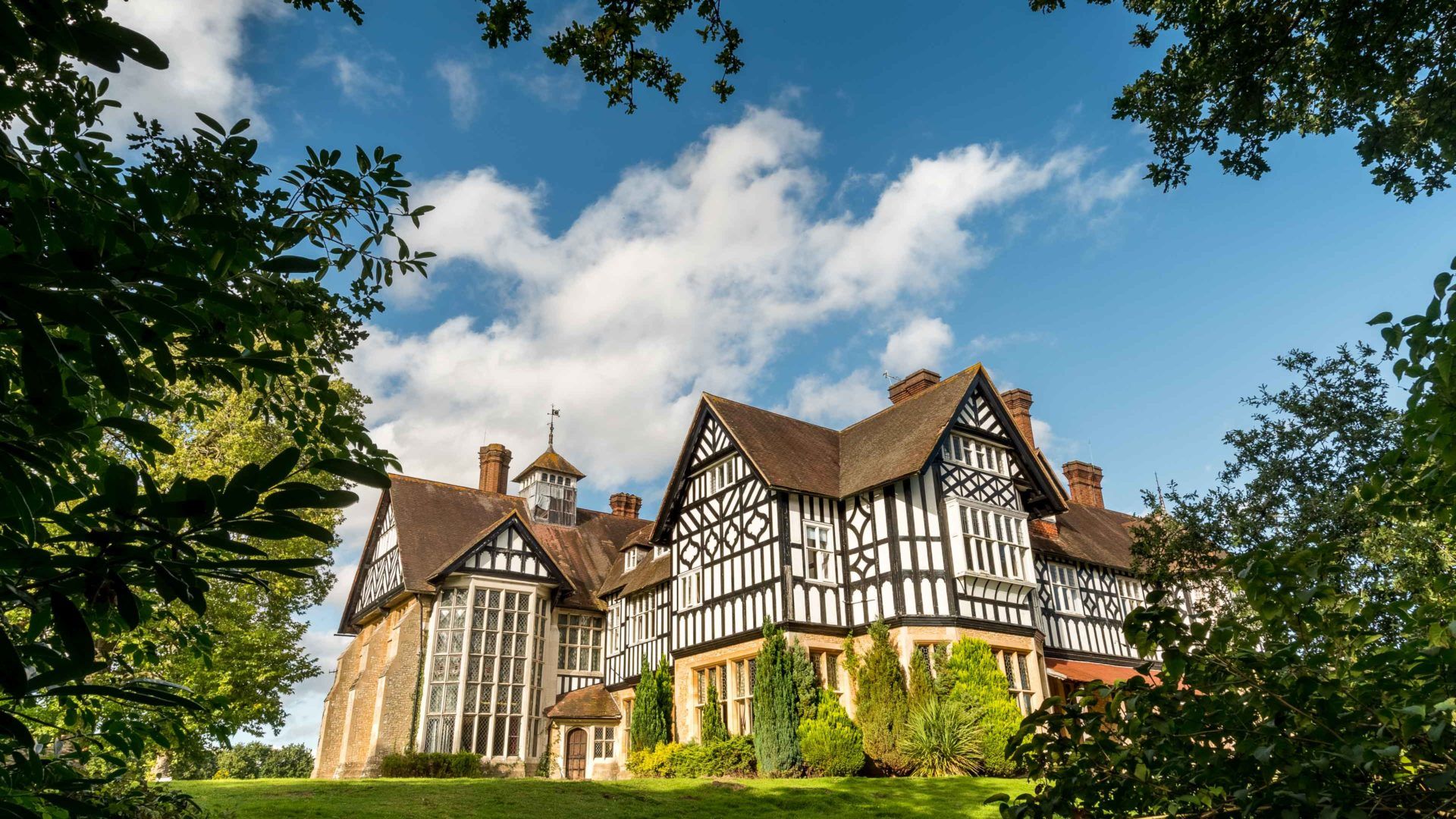 Address:
Ellel Pierrepont, Frensham Road
Frensham
Farnham
Surrey
GU10 3DL
UK